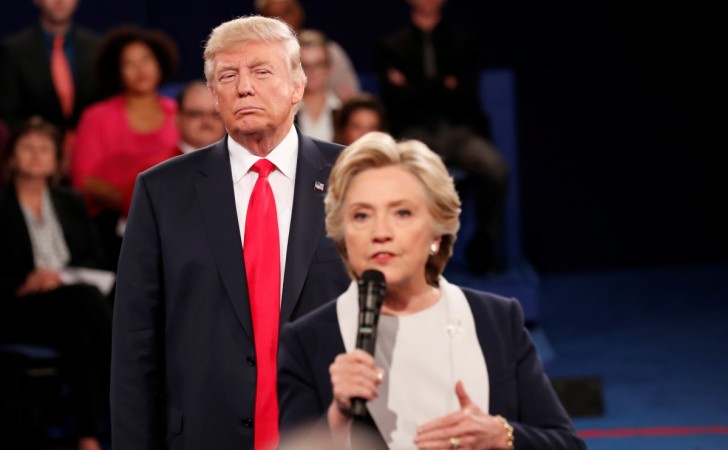 This US presidential elections has not been a smooth one, if anything, it has been bitter, and that is one of the key takeaways as America went to polls on November 8.
Peppered with spoofs, scandals and incessant mud-slinging, the public has just had enough, which was echoed by Saturday Night Live's latest episode on Donald Trump and Hillary Clinton. But how complicit were the Americans in making this election season what it became — a mockery?
If Wired.com's view is considered, the polls were just too entertaining and sensational, and that is not the purpose of political campaigns. The campaign season was amass with scandals and spoofs. The public and the media focused more on the problems than the issues and the policies of the candidates.
Whether it was Trump's "grab 'em by the p***y" Access Hollywood tape or Clinton's use of a private email server during her time as the US Secretary of State, the media's focus remained fixed on scandals towards the close of the campaign.
The last few months have been the dirtiest, one of the examples being Trump inviting women with whom Bill Clinton, former President and Hillary Clinton's husband, had alleged affairs, and seating them in the front row during a presidential debate.
Clinton also used a former Miss USA, who was the first to hold the pageant crown after Trump bought it, as a walking-talking public service announcement to show that Trump was a sexual predator and a woman-hater.
The campaigning was polarised not because of their politics, but because of their histories. Trump, the former reality TV star, and Hillary, the wife of a former president who was caught in a sex scandal while in office, became larger than their politics. Clinton, to a great extent, veered clear of the mud-slinging and attempted to direct the public's focus on the policies, which were pro-women, pro-middle class and projected a much more inclusive America than Trump is willing to offer.
The results of the elections are awaited, after America votes on November 8.