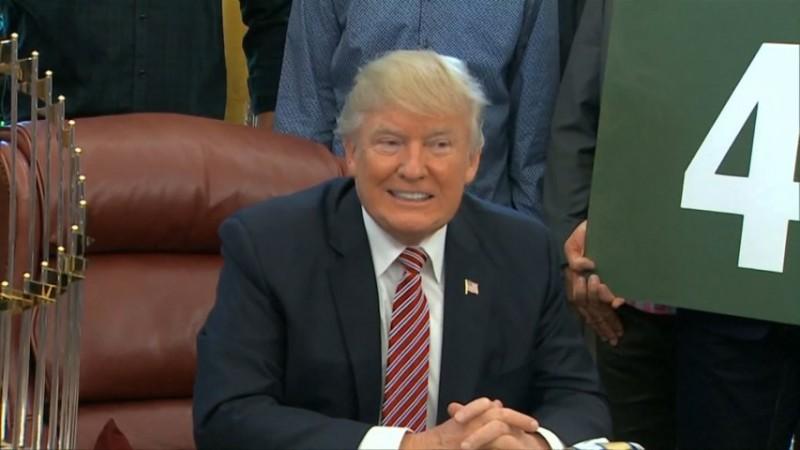 On Tuesday, June 27, US President Donald Trump made the headlines once again for reasons related to women. The man, who took charge in January this year as the US's one of the most controversial presidents, praised an irish woman journalist based in Washington DC while speaking with none other than the new prime minister of Ireland.
Trump, while speaking to Leo Varadkar, who recently took over as the premier of the European country over issues like migration and Brexit, noticed Caitriona Perry, the 37-year-old chief of US bureau of Ireland's RTE News, or rather her "nice smile".
Trump immediately stopped whatever serious issues he was speaking on and asked Perry where she belonged to.
"... Come here, come here. Where are you from? We have all of this beautiful Irish press," Trump asked her. When the latter introduced herself, Trump told Varadkar: "She has a nice smile on her face so I bet she treats you well."
A video of the conversation went viral in no time and Trump, who has a controversial history in treating women, was criticised for his words. Some also called it "textbook paternalistic sexism" in which one speaks in a voice that seems playful and makes it look like a flattering. The reality is a great many men still see women through sexist eyes, particularly at workplaces.
Popular president Barack Obama had also done same 'crime'
In April 2013, Trump's predecessor Barack Obama apologised after describing former California attorney general Kamala Harris as the "best-looking attorney general in the country". Even before than in 2008, Obama was forced to apologise after he had called a female reporter "sweetie" during the campaigning for his first presidential bid. He has also told another 32-year-old Republican assembly woman at Staten Island, US, that she had not looked more than 23.
Former US vice-president Joe Biden was also known for his sexist remarks like asking a group of women whether their husbands liked them working full time or telling a group of girls that they are as good as boys. He was also known for his habit of touching women and girls.
And the occasion merits adding a third Democrat to the list – Bill Clinton for reasons not unknown.
No point in bashing Trump just because he has a poor image over treating women
Given Trump's notorious viewpoints about women [which culminated with the "Grab 'em by their p****" remark], it is more logical that the 71-year-old's approach towards them will always be suspicious but there is no denying the fact that Trump is not the only man out there.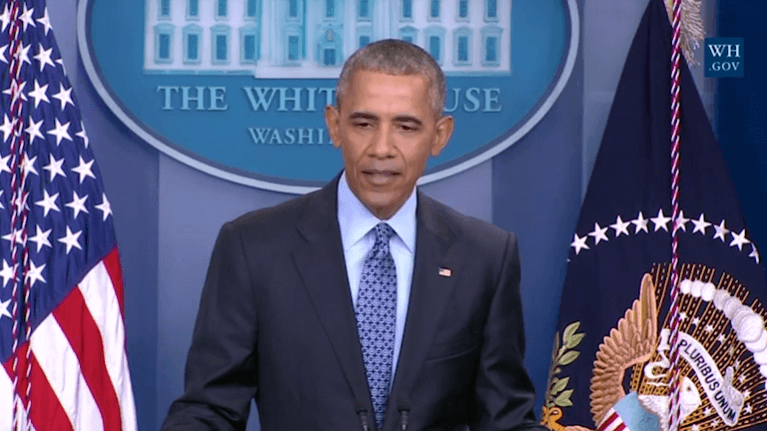 His history as a public figure exposed his past more than those of rank politicians who conceal their personal instincts for the sake of their careers but that doesn't make the universality of the problem less significant, irrespective of the political party and colour.
Sexist remarks do not constitute any obstacle for women today. They have learned to live with it and the ways to reach their goals. Perry, likewise, would take this episode as one which made her famous overnight and that would give her career a push that even her female colleagues might envy. The "bizarre moment", as Perry later described the incident on Twitter, after all was her presidential moment.