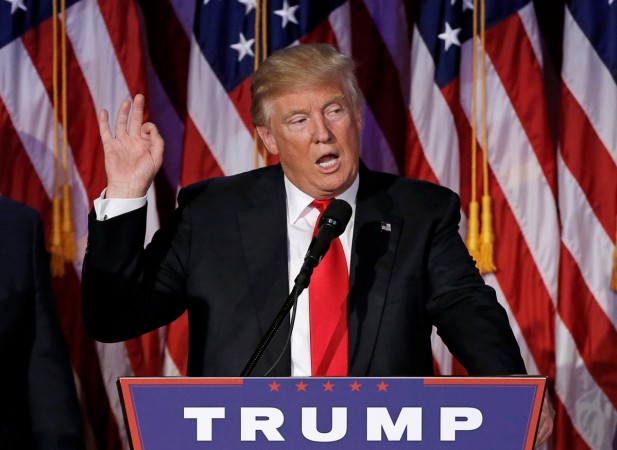 United States President-elect Donald Trump has stood firm on his "pro-life" stance and has pledged to roll back abortion rights in the states. In CBS's "60 Minutes" first prime-time television interview since his election win, Trump said that he will name a Supreme Court justice who opposes abortion rights.
Trump, in the interview, also said that the Supreme Court justice would assist in overturning the 1973 Roe vs. Wade decision which recognised abortion rights. Trump said that, under his administration, the abortion issue will return to states.
When asked about what women who seek abortion would do after his strict anti-abortion stance, Trump said, "Well, they'll perhaps have to go — they'll have to go to another state."
"Here's what's going to happen. I'm going to – I'm pro-life. The judges will be pro-life. Having to do with abortion – if it ever were overturned, it would go back to the states. So, it would go back to the states," he added.
When asked if it would be okay with him if women would have to travel to other states for the abortion procedure, Trump said, "we'll see what happens. It's got a long way to go, just so you understand."
During his presidential campaign, Trump had taken a very harsh stance on women's right to choose whether they want to abort or not. He had, earlier this year, infamously said that women who get an abortion should face "some form of punishment." However, he later retracted his statement after facing criticism and said that Congress should make decisions on such issues.
On Sunday, Trump chose the first top two positions in his administration, picking Republican National Committee Chairman Reince Priebus as the White House Chief of Staff and his presidential campaign manager Stephen Bannon as the Chief Strategist and Senior Counsellor to the President.
Bannon's news website Breitbat News has strongly expressed an anti-woman and anti-abortion stance several times. Trump's transition team also includes Congresswoman Masha Blackburn, who has been fiercely vocal against Planned Parenthood.