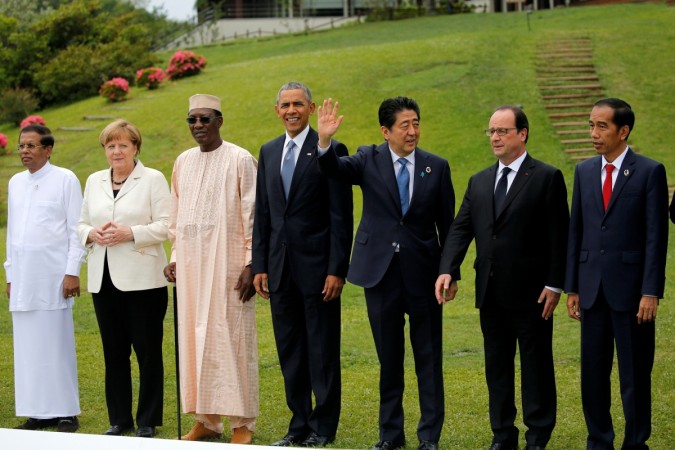 U.S. President Barack Obama is set to become the first sitting president of the U.S. to visit Hiroshima on Friday. He is currently in Japan for the G7 Summit where issues ranging from Brexit and terrorism to the refugee crisis and North Korea are being discussed.
He is due for the visit on Friday afternoon to the city on Japan's Honshu Island. Obama will have a full schedule during his less than three-hour visit beginning with laying a wreath at the saddle-shaped cenotaph in the Peace Memorial Park to meeting nuclear attack survivors. He is also scheduled to take in the view of the iconic A-bomb dome.
"The dropping of the atomic bomb, the ushering in of nuclear weapons, was an inflection point in modern history," Obama was quoted as saying by CNN.
"It is something that all of us have had to deal with in one way or the other," he added. "Obviously, it's not as prominent in people's thinking as it was during the Cold War, at a time when our parents or grandparents were huddling under desks in frequent drills. But the backdrop of a nuclear event remains something that I think presses on the back of our imaginations."
Obama had said he would honour the World War II victims, but wouldn't be offering an apology. Meanwhile, thousands of Koreans who had faced the brunt of the nuclear attack have sought recognition separately from the Japanese victims from the U.S. president.
As many as 2,14,000 people had lost their lives in two separate attacks -- Hiroshima and Nagasaki -- on Japan in 1945.
Obama is also expected to talk about the dangers of nuclear weapons falling into the wrong hands, which is especially relevant in light of North Korea's aggressive nuclear tests to improve its nuclear technology.