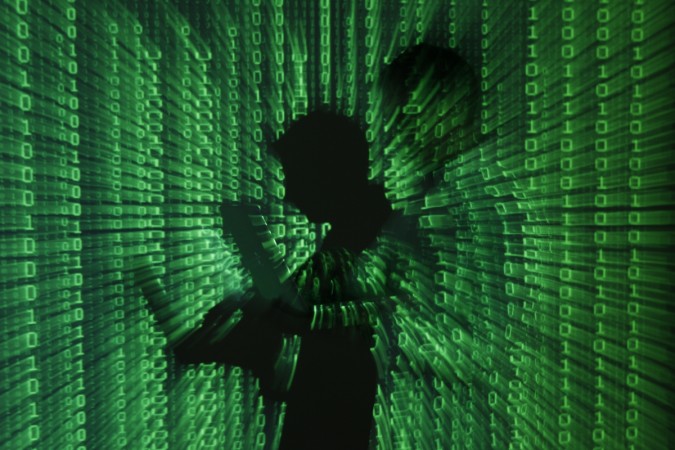 The United States department of homeland security (DHS) and the department of justice (DoJ) have launched an investigation into the claims that hackers have published personal information of about 20,000 employees of the Federal Bureau of Investigation and more than 9,000 employees of DHS online.
A Twitter user, with handle @DotGovs, posted a tweet claiming to have posted names, titles, numbers, emails and country address of 20,000 FBI employees. The tweet also had a link to a document containing the list of employees' details. The list begins with "Long Live Palestine, Long Live Gaza... FreePalestine."
"FBI and DHS info is dropped and that's all we came to do, so now its time to go, bye folks!" reads another tweet.
A couple of days before allegedly hacking into the data of FBI and DHS employees, the hackers tweeted, "When will the US government realise we won't stop until they cut relations with Israel."
While the details of FBI employees were posted online on Monday afternoon, the list with details 9,372 purported DHS employees appeared on Sunday, Reuters reported, citing the SITE Intelligence Group, which monitors militant media activity.
DHS spokesman SY Lee said, "We are looking into the reports of purported disclosure of DHS employee contact information. We take these reports very seriously, however, there is no indication at this time that there is any breach of sensitive or personally identifiable information."
Investigation into the claims of hack is underway and prima facie there is no indication of a breach of private personal information, CNN quoted DoJ spokesperson PeterCarr as saying.
According to Britain's Daily Telegraph, one of the hackers of the FBI and DHS data is a Britisher and a former member of a hacker group Lizard Squad that claimed to have hacked popular gaming systems in late 2014, Reuters reports.
20,000 FBI EMPLOYEES NAMES, TITLES, PHONE NUMBERS, EMAILS, COUNTRYhttps://t.co/c5mvY49P8S
password is lol#FreePalestine

— penis (@DotGovs) February 8, 2016
FBI and DHS info is dropped and that's all we came to do, so now its time to go, bye folks!#FreePalestine — penis (@DotGovs) February 8, 2016
When will the US government realise we won't stop until they cut relations with Israel..

— penis (@DotGovs) February 8, 2016