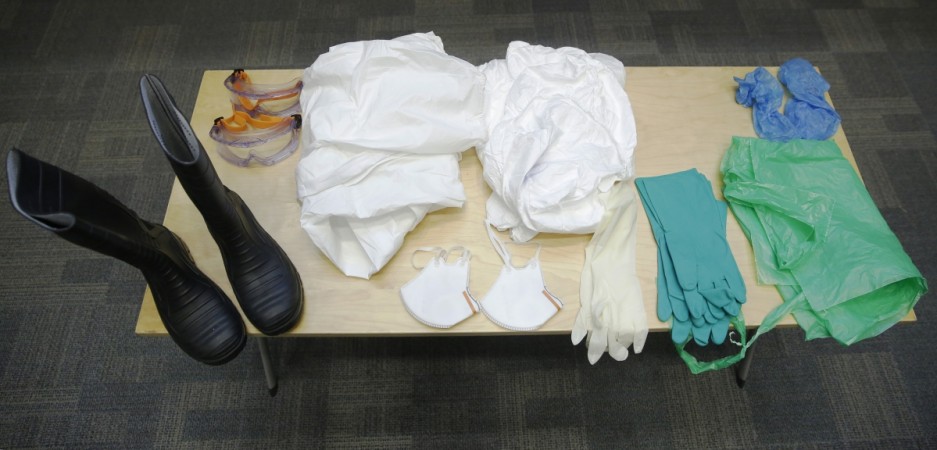 A US based non-governmental organisation claims to have found a 'new method' to fight the deadly Ebola virus, which continues to spread panic across the globe.
The not-for-profit organisation 'Operation Blessing International' (OBI), has devised a formula to add salt to water with an available energy source (electricity) to produced specific measurements of chlorinated water to save the lives of Ebola-afflicted people.
The Liberian Observer quoted OBI's vice-president David Darg as saying that the methods is a "very effective weapon" against Ebola virus adding that mass production of gallons of such chlorinated water will serve as life-saving intervention in the fight against the deadly disease.
However, scientific verification on the effectiveness of the method has not been reported so far although water chlorination and its process has long been used as a method to kill certain bacteria and other microbes in tap water as chlorine is highly toxic. In particular, chlorination is used to prevent the spread of waterborne disease.
"Every day, OBI teams are working to alleviate suffering, save lives, help the poor, and bring hope to people all over the world," Darg said in a news briefing.
"The entity, although based in the United States of America, is fully dedicated towards alleviating human need and suffering around the world, of which Liberia is of no exception," he added.
OBI is a humanitarian organisation that started operating in Liberia in 2006. It has lately started its mission to equip affected communities as well as health caregivers. It provides disaster relief, medical aid, hunger relief, vulnerable children and orphan care, clear water and sanitation as well as community development to over 23 countries, the local paper noted.