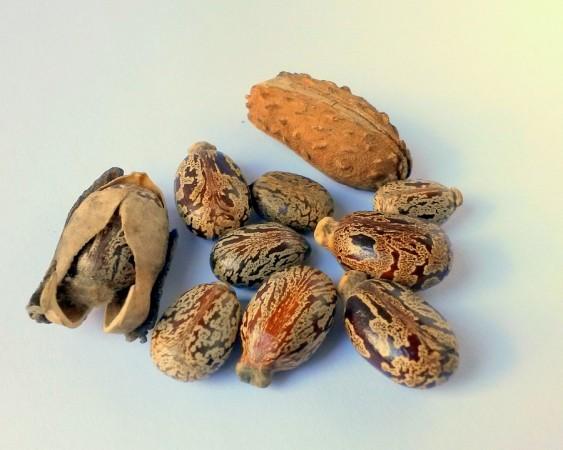 A US Navy veteran from Logan, Utah, was charged on federal counts on Friday, October 5, for mailing letters containing ricin, a potent toxin, to President Donald Trump, defense secretary James Mattis, FBI director Christopher Wray and Navy Admiral John M. Richardson.
William Clyde Allen III has been charged with four counts of mailing threatening communications and one count of threatening to use a biological toxin. If convicted, the 39-year-old could face a life term.
While none of the letters reached the officials and did not cause any harm when they were intercepted at the mail sorting facilities, Allen was arrested on Wednesday at his home in Logan. He confessed to sending the letters and said that he intended to "send a message" to the officials. When asked to elaborate, he said that he had bought the beans online.
"When asked about the purpose of purchasing the castor beans, Allen III said he wanted to have them in case World War III broke out," Fox13 quoted the affidavit as saying. "Allen III elaborated and stated he could make them useful, to bear arms, and to defend our nation."
What is Ricin?

Ricin is a carbohydrate-binding protein, which is found in castor beans. A grain-sized dose of ricin powder is known to be capable to killing an adult human and much more lethal when injected or inhaled.

Oral exposure of ricin is said to be less toxic as some of the poison is inactivated in one's stomach.

Symptoms of ricin poisoning may take quite some time to appear and mostly affect central nervous system, glands, liver and the kidneys. Ricin can initially cause allergies, cough, fever, severe nausea, vomiting, diarrhea, difficulty in swallowing, shock, organ failure, disorientation, weakness, drowsiness, and excessive thirst to name a few.
The letters that Allen sent contained small pieces of castor beans and a note that read: "Jack and the Missile Bean Stalk Powder," according to the federal complaint.
The navy veteran is now being held in custody pending a hearing on October 15. After the charges were read out, he was seen crying in the court and said that he had been looking forward to the weekend, reported Fox13.
Allen then spoke to the judge and said that he needed to help his wife, who has spina bifida, put on her shoes in the morning. "Yes, sir," he cried, adding: "I was looking forward to General Conference, but that's all right."
His family too was in court, but refused to comment on the matter. Meanwhile, US Attorney for Utah John Huber said that sending ricin to officials was not a laughing matter. "When you're dealing with suspected ricin, this is nothing to trifle with. To send those threats through the mail to these important people including the President of the United States of America, no laughing matter."
Before this instance, Allen is said to have threatened former president Barrack Obama. In 2017, he was accused of making a bomb threat to Lackland Air Force Base in Texas and also sent an email to Utah's Department of Public Safety titled "Multiple Imminent Radiation Attacks."