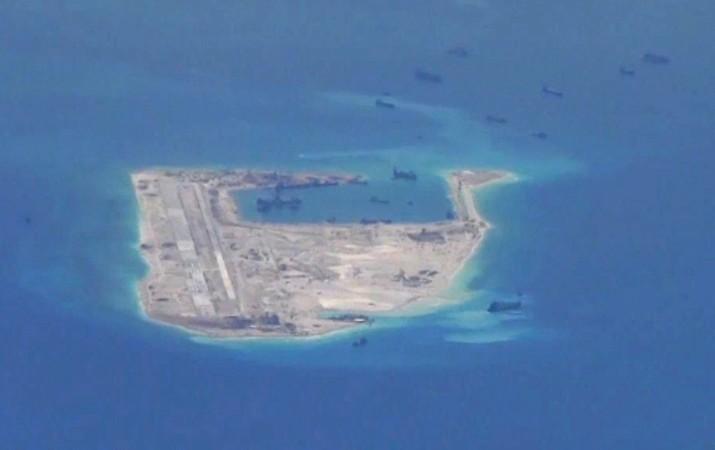 US Navy destroyer USS Mustin carried out a "freedom of navigation" operation (FONOP) in the South China Sea and came within 12 nautical miles of the Mischief Reef in the Spratly Islands built by China, US officials, on condition of anonymity, told Reuters. The operation was carried out Friday, March 23.
The move came at a time when China had said its navy will carry out combat drills in the disputed South China Sea.
This was the recent attempt to counter what Washington sees as Beijing's efforts to restrict the freedom of navigation in the strategic waters.
Previously, Beijing had termed such moves as "provocative", but neither China's foreign nor defense ministries have responded to it now.
The latest "freedom of navigation" operation comes a day after US President Donald Trump signed a presidential memorandum that would impose a tariff of up to $60 billion on Chinese imports.
The US has been criticizing China for constructing islands and military installations and limiting the free movement in the global trade route.
In January, a US destroyer carried out FONOP and came within 12 nautical miles of Scarborough Shoal. The Trump administration had increased the pace of the operation since the initial FONOP in May 2017.
In 2017, the US ships had carried out four such operations in five months.