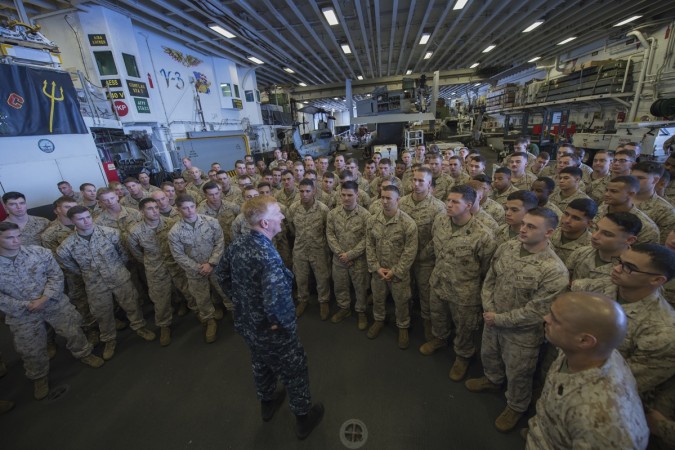 The personal data of more than 130,000 sailors in the US Navy was compromised after re-enlistment approval database was stolen from a contractor's laptop. Hewlett Packard Enterprise notified the Navy in October that a computer being used for a Navy contract was stolen.
The names and social security numbers of 134,386 current and former sailors were accessed by unknown persons, Hewlett Packard Enterprise said in a statement. The information belonged to Career Waypoints database, known as C-WAY, used by sailors to submit re-enlistment and Navy Occupational Specialty requests.
The breach is being investigated by the Naval Criminal Investigative Service. The investigation, which is in initial stages, has not been used for malicious purposes yet.
"The Navy takes this incident extremely seriously — this is a matter of trust for our Sailors," Navy personnel boss Vice Admiral Robert Burke said in a statement. "We are in the early stages of investigating and are working quickly to identify and take care of those affected by this breach," he added.
The Navy will soon be notifying the sailors affected by the breach.
This is not the first time that data belonging to the Navy has been stolen from Hewlett Packard. In 2013, a similar incident had taken place, where Iran had reportedly breached an unclassified Navy and Marine Corps Intranet. It was later discovered that the incident was due to a contract with HP, which did not ensure security for unclassified databases.
It had taken the Navy almost four months to stop hackers from attacking the system.
In another incident of cyber attack in June 2014, Chinese hackers reportedly infiltrated the Office of Personnel Management's computer systems and more than 18 million troops and federal workers had their personal data stolen. The hackers had been able to access the data for more than a year.