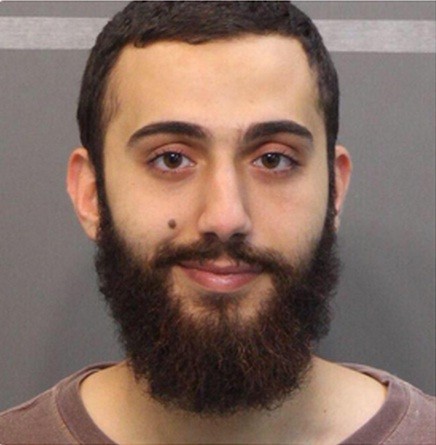 Mohammod Youssef Abdulazeez, reportedly from an "average Chattanooga family", was a trained mixed martial arts fighter and a devout Muslim, who would roll out his prayer mat to pray even during training sessions. The 24-year-old also wrote a blog about making "sacrifices for Allah".
But now, Abdulazeez will only be remembered as a "terrorist" as he is now the main suspect in the shooting at two military sites in Chattanooga in Tennessee on Thursday. As many as four US Marines, along with Abdulazeez, were killed, while three others were injured in the incidents. It is still not clear whether he was shot by the police or he killed himself.
Abdulazeez's family, friends, neighbours and the world at large were shocked after he was identified by the FBI as the suspect in the Chattanooga attack, which authorities are investigating as "domestic terrorism".
The Kuwait-born Jordanian has been described as "well-behaved", "polite" and "friendly" by those who knew him, which is probably why they, and the authorities, never seemed to have an inkling that Abdulazeez would carry out such an attack.
On Thursday, Abdulaeez carried "several weapons" and first shot from inside a car at the military site before stepping out and continuing to fire at the Marines.
While the motive behind the Chattanooga shooting is still being investigated, the earliest possible clue to Abulazeez's angst as a Muslim in America has reportedly been traced to a note in his school yearbook, while graduating from the Red Bank High School, which read: "My name causes national security alerts. What does yours do?", according to the Chattanooga Times Free Press.
Perhaps Abdulazeez's only departure from the "smiling, polite" image was his passion for mixed martial arts, and he joined the Chattanooga Fight Factory when he was in his late teens.
He had even won a medal at the North American Grappling Championships in Atlanta in 2010, in what was a martial arts form similar to wrestling that does not permit striking the opponent.
A year before that, Abdulazeez was seen in a Youtube video landing blows on his opponent in a caged-in fight, according to USA Today.
Abdulazeez had only once come under the police scanner, when he was arrested in April, this year, for driving under the influence of alcohol and drugs. He was released on a $2,000 bond, local newspapers reported.
Apart from his passion for mixed martial arts and a brush with the law, what has aroused interest as a possible link to Abdulazeez's radical thinking was a blog he maintained, in which he "urged Muslims to have comprehensive view of Islam, highlighting fighting and preaching", according to the SITE Intel Group, which monitors online jihadist activities.
Some of his posts read as:
"The Sahaba [companions of the Prophet] "fought Jihad for the sake of Allah. Every one of them had to make sacrifices in their lives and some even left all their wealth to make hijrah (migration) to Medina", "the opportunity to submit to allah...pass you by" and "life is short and bitter".
The authorities are also reportedly investigating if Abdulazeez had any possible links to Isis, after some pro-Isis Twitter accounts reportedly claimed the attack.