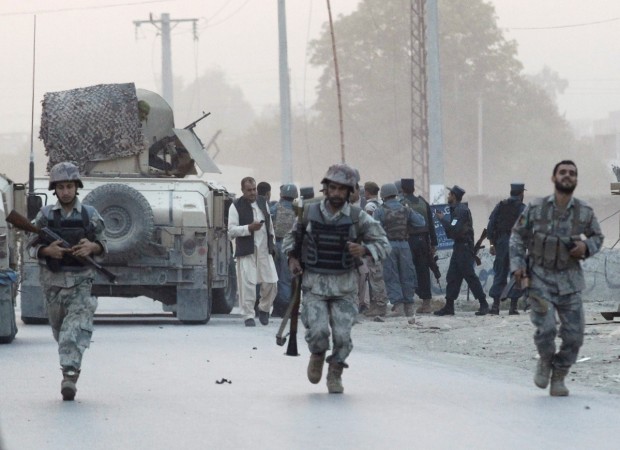 The United States is set to change its policy towards the Taliban in Afghanistan as it brings its combat mission in the embattled country to an end by December this year and has said it will not go after Mullah Omar, the "supreme commander" of the Taliban.
Pentagon spokesman Rear Admiral John Kirby said that from 2 January, the United States will not target Taliban members solely on their membership of the terror group and said it will act only if the Taliban poses a direct threat.
"We're not going to target Taliban simply by virtue of the fact that they're Taliban. Being a member of the Taliban doesn't mean that the United States is going to prosecute operations against you for that reason alone," Kirby said at a press conference, DAWN reported.
Kirby said that the US will not go after Taliban head Mullah Omar, who has a bounty of $10 million on his head, stating that they will leave it to the Afghan forces to track him unless he posed a "direct threat".
"(Mullah Omar) as the recognised leader of the Taliban, to the degree the Taliban still poses a threat or poses a threat to us or to our allies, they will continue to be prosecuted by U.S. military operations," said Kirby.
Kirby said they will retaliate if Taliban members launched direct attacks against the US or Afghan forces.
"We've concurred that a member of the Taliban who undertakes missions against us or our Afghan partners — by that act alone, renders himself vulnerable and liable to US action," said Kirby.
The United States is ending its 13-year-long combat mission in Afghanistan by the year end, leaving the ill-equipped Afghan security forces to take on the Taliban insurgency which has increased terror attacks in recent months.
The new policy reflects a differentiation among the Taliban members the US will target, and poses the conundrum of a 'good' and 'bad' Taliban at a time when Pakistan is reeling under the consequences of such a differentiation.