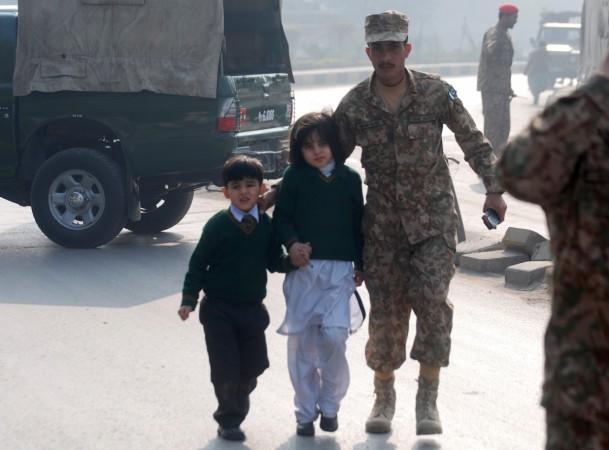 The dastardly attack by the Tehreek-e-Taliban Pakistan on a school in Peshawar on Tuesday that left 132 children dead has been condemned not just by global citizens but also by terror groups and pro-jihad supporters.
The Afghan Taliban itself condemned the act, stating that it was "against Islam".
"The intentional killing of innocent people, children and women are against the basics of Islam and this criteria has to be considered by every Islamic party and government," Taliban spokesman Zabiullah Mujahid said in a statement.
"The Islamic Emirate of Afghanistan expresses its condolences over the incident and mourns with the families of killed children....has always condemned the killing of children and innocent people at every juncture," the group said.
However, only recently, a Taliban suicide bomber had targeted a school in Kabul, killing at least seven people.
Even several supporters of the hardline Islamic State group on Twitter discussed the act on the micro-blogging platform with derision.
"Is TTP going nuts ? They really need to take some Dawlah courses." The post by 'pro-Caliphate' Milk Shami @muftimilk read.
@y_dohak @shami_diran wth is this... has TTP lost it???

— #FreeShamiWitness(س) (@Restorer999) December 16, 2014
However, there were some who backed the TTP's act.
A jihadist's attempt to theologically justify #TTP's killing of kids in #PeshawarAttack. Disgusting. #Pakistan pic.twitter.com/IXoM9cdMuu

— Charlie Winter (@charliewinter) December 16, 2014
The Pakistan Taliban had itself defended its action stating that it was retaliation to the military offensive in North Waziristan that has killed hundreds of militants since June this year.
The group has also been against western education, and had attacked education activist Malala Yousafzai in 2012 on her way from school.