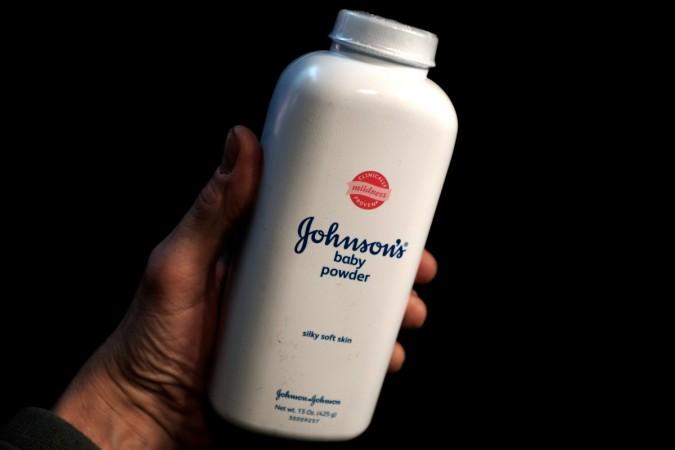 Johnson & Johnson (J&J) on Thursday lost a third lawsuit over claims its baby talcum powder can cause ovarian cancer with a St. Louis jury awarding a California woman more than $70 million. Earlier two damage verdicts awarded against the company amounted to $72 million and $55 million. Both are being appealed.
J&J is accused in roughly 1,700 lawsuits in state and federal courts for ignoring research that has linked its products to cancer and also for failing to alert customers about the risk. Two of its products – baby powder and Shower-to-Shower talc – are particularly linked to ovarian cancer.
"It seemed like Johnson & Johnson didn't pay attention…It seemed like they didn't care," Billie Ray, 76, a juror in the case was quoted saying while adding that the company should have provided a warning label to allow consumers to decide for themselves.
Deborah Giannecchini, 62, was diagnosed with cancer three years ago and, according to her lawyers who have consulted medical professionals, despite her having undergone surgery, radiation and chemotherapy, she has an 80 percent chance of dying in the next two years. Deborah used J&J's baby powder for feminine hygiene for over forty years.
"I've waited for a long time for this…I've wanted this so badly," Giannecchini said after the verdict ordered J&J to pay $65 million in punitive damages and 90 percent of about $2.5 million for medical costs and pain and suffering.
The supplier of the talc and co-defendant in the case, Imerys Talc America, was also hit with $2.5 million in punitive damages. Company spokesman Dan Rene said that it's "disappointed'' with the verdict as Imerys had been cleared in the two prior St. Louis trials, as well as in two claims dismissed in New Jersey.
J&J has overtly denied any link to talc use and ovarian cancer.
"We are guided by the science, which supports the safety of Johnson's Baby Powder. Science, research, clinical evidence and decades of studies by medical experts around the world continue to support the safety of cosmetic talc,'' Carol Goodrich, company spokeswoman said, adding that the New Jersey dismissal decision "highlights the lack of scientific evidence behind plaintiffs' allegations."