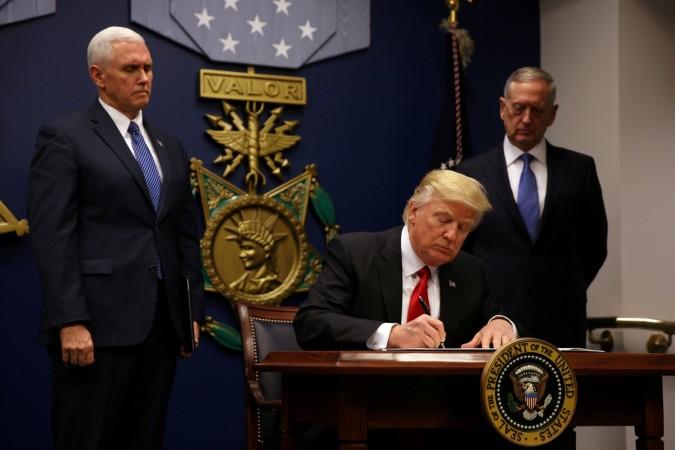 Ten days into the presidency and US President Donald Trump has already announced that immigrants from seven Muslim majority countries will not be allowed into the country anymore.
Also Read: Watch how Ellen DeGeneres uses THIS movie to share her stand on the immigration ban [VIDEO]
This announcement has led to a number of backlashes and protest across the country. Many travellers are stranded at the airport and a lot of chaos has taken place. While people are getting on to the roads to show their opposition, celebrities have also spoken against the ban.
The Screen Actors Guild Awards also formed a platform for other stars to express their views on the ban.
Lion actor Dev Patel, who was recently seen at the Screen Actors Guild Awards, shared, "At times like this, you're constantly questioning what you're doing at awards like this or promoting a movie. It feels so pointless. I look to the people around me and they remind me the message of this film (Lion), of the art we're trying to inject into the world right now. It's about unification. When I think about that, it makes me have a little bit more strength."
Accepting her award for HBO's Veep, Julia Louis-Dreyfus shared, "I want you all to know that I am the daughter of an immigrant. My father fled religious persecution in Nazi-occupied France. And I'm an American patriot and I love this country. And because I love this country, I am horrified by its blemishes and this immigrant ban is a blemish and it's un-American."
Taraji P Henson associated her film Hidden Figures and said "This story is about what happens when we put our differences aside, and we come together as a human race. We win. Love wins every time. They are hidden figures no more!" The statement was made as she accepted her award for the film at the SAG Awards. Moonstar actor, Mahershala Ali also spoke on similar lines as he said, "In some ways, it feels to me that we are going backward."
Many other stars took to social media platforms to express their views on the ban.
The immigration and nationality act of 1965 bans all discrimination against immigrants on the basis of national origin, @POTUS #Constitution

— Julianne Moore (@_juliannemoore) January 29, 2017
To our Muslim neighbors in the world: I & tens of millions of others are so very sorry. The majority of Americans did not vote 4 this man.

— Michael Moore (@MMFlint) January 28, 2017
Disgusted! The news is devastating! America is being ruined right before our eyes! What an immoral pig you have to be to implement such BS!!

— Rihanna (@rihanna) January 29, 2017
Only conservatives could watch a white male nationalist shoot up a mosque and declare immigration to be the problem.

— Lucas Neff (@RealLucasNeff) January 30, 2017
When Dick Cheney, Michael Moore and the Pope are on the same side on an issue, it's time to reconsider. #ImmigrationBan

— ian bremmer (@ianbremmer) January 30, 2017