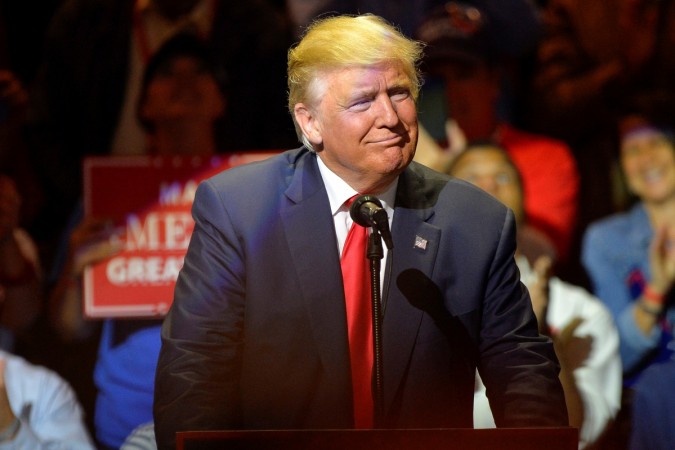 US presidential candidate Hillary Clinton's campaign has been hit with a new low with just 11 days to go for the elections. Reports came on Friday that the Federal Bureau of Investigation (FBI) has decided to revisit the emails sent from her private server.
Responding to the FBI's decision, Republican presidential candidate Donald Trump said that he thinks this is the biggest story since the Watergate scandal. "I think it's the biggest story since Watergate, I think this changes everything," Trump said in an interview. Trump has promised to present Clinton as a criminal in the final leg of the US presidential race, New York Times reported.
On Friday, FBI director James Comey told the Congress that the officials will be reviewing a new trove of emails found in Anthony Weiner's laptop which could be associated with the Clinton's private email server case. The investigation into the case had been closed by the FBI earlier and they had asserted that there was no evidence to put a criminal charge against Clinton.
Reports state that the wife of Anthony Weiner, Huma Abedin, a close aide of Clinton, had exchanged some emails with the then Secretary of State. The laptop recovered in Weiner's case, for sending sexually charged messages to teenage girls, also reportedly consisted of email exchanged between Clinton and Abedin. FBI wants to investigate whether the nature of those email exchanges were confidential or not.
Soon after FBI's revelation, Clinton addressed a press conference in Des Moines late Friday saying that the people of the United States "deserve to know full and complete facts." During the conference, Clinton demanded that the FBI director "release all the information that it has."
Clinton added that even the FBI director has accepted that the information found on the emails may not be relevant.