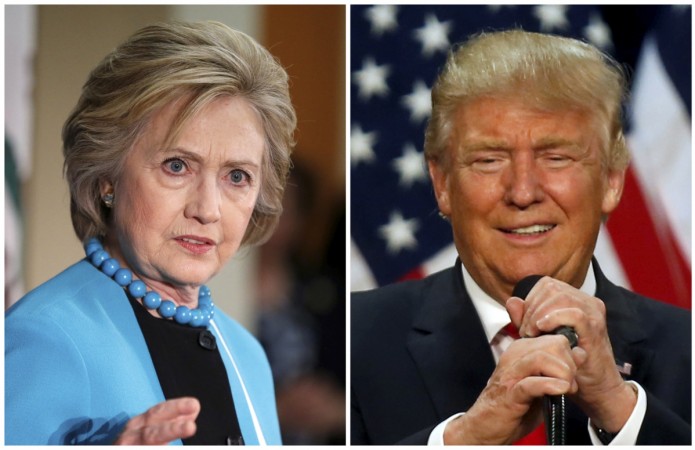 This is the last chance for US presidential candidates Donald Trump and Hillary Clinton to garner support before the November elections. They will be battling it out onstage during the third and final presidential debate on October 19.
The debate, which will be aired without any commercial breaks, is scheduled to take place from 9:00 pm to 10:30 pm (ET) at the University of Nevada in Las Vegas (UNLV). Chris Wallace, three-time Emmy Award winning anchor for Fox News Sunday, will be moderating the debate. He is known for his aggressive style of questioning.
The debate, which is divided into six 15-minute segments, will cover topics picked by the moderator. The topics that will be discussed in this final battle are — immigration, entitlements and debt, the Supreme Court, the economy, foreign policy, and each candidate's fitness to serve as president.
Both candidates will have two minutes to respond to questions and another chance to respond to their opponent while the leftover time will be used by the moderator to expand on the topic.
The debate will be aired on all leading cable and television channels including ABC, CBS, Fox News, NBC, PBS, MSNBC, Fox, CNN and C-SPAN.
Viewers can also watch the live stream of the debate online. Live streams will be available on ABC News, Buzzfeed News, CBS News, CNN, C-SPAN, The Daily Caller, Facebook, Fox News, Hulu, Huffington Post, NBC, PBS, Politico, Telemundo, The Wall Street Journal, Univision and Yahoo.
The live stream can also be viewed on Twitter, which will stream the live coverage of Bloomberg TV on debates.twitter.com. Facebook will also interact with viewers through its Live video tool. Snapchat will also cover the debate via Snapchat stories.