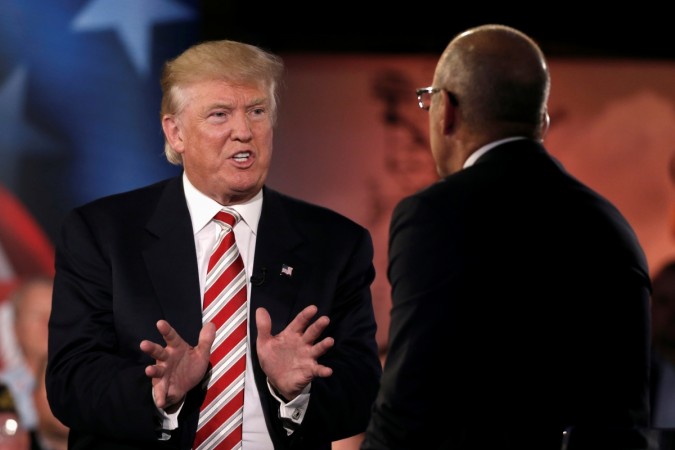 U.S. President Barack Obama on Thursday slammed Republican presidential candidate Donald Trump after the latter criticised his foreign policy record. Obama said Trump was unfit for the post of president of the United States.
Speaking in Vientiane, Laos, after the 11th East Asia Summit, Obama said the Republican nominee should be questioned on his "outright wacky ideas" — like building a wall to keep Mexicans out or barring the entry of Muslims into the country.
Obama also said the Trump's lack of leadership credentials were exposed each time he spoke, and American voters were aware of that. However, successive interviews with the electorate have shown that many of Trump's supporters feel that he is a good businessman — despite his many failed business ventures — and that he will bring that business acumen to the Oval Office if he is chosen.
Obama, however, said: "I don't think the guy's qualified to be president of the United States, and every time he speaks, that opinion is confirmed. The most important thing for the public and the press is to just listen to what he says and follow up and ask questions about what appear to be either contradictory or uninformed, or outright wacky, ideas."
Trump, it may be noted, had said on Wednesday on a TV programme attended by military veterans that Russian President Vladimir Putin had been a better leader than Obama. He had also said the progress of U.S. military generals had been stymied with Obama in the Oval Office and Democratic nominee Hillary Clinton as his first secretary of state.
Wednesday's programme was the first time Trump and Clinton had faced off on stage since securing their nominations in July. Their first formal presidential debate is slated to take place later this month, preceded by Trump meeting several Bollywood celebrities like Shahid Kapoor and Malaika Arora.