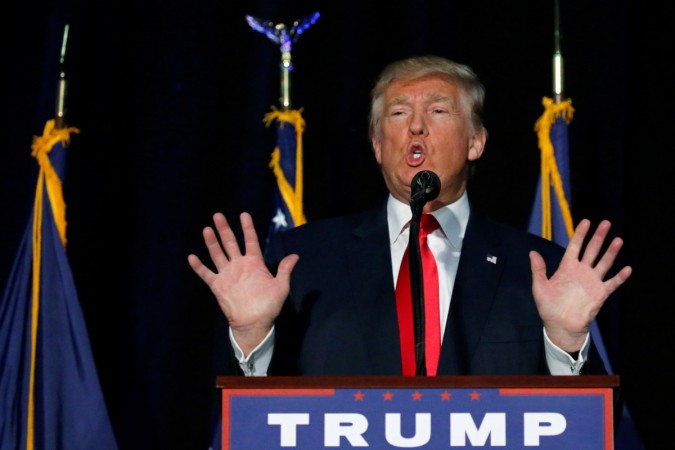 Presidential Republican candidate Donald Trump had violated the US embargo on Cuba by sending a team to then Fidel Castro-led nation and conducted business there in 1998. America has strict trade bans against Cuba that make spending any money on Cuban businesses illegal.
The report in Newsweek cites interviews with former Trump executives, internal company records and court filings. Trump Hotels & Casino Resorts had spent at least $68,000 through consulting firm Seven Arrows Investment and Development Corp in Cuba. After the visit, Seven Arrows had directed Trump's company on how to make the spending look legal by funnelling it through a Catholic charity.
"They paid money, as I understand, in 1998," said Kellyanne Conway, Trump's campaign manager, but added that Trump had never invested in the Caribbean nation.
Only transactions on humanitarian efforts and telecommunications export were permitted in 1998. Relations between Cuba and the US have thawed after US President Barack Obama's visit to Cuba and a renewal in diplomatic ties. However, a trade ban still remains.
"We have laws in our country, and the efforts that Trump was making to get into the Cuban market - putting his business interests ahead of the laws of the United States and the requirements that businesses were operating under with sanctions shows that he puts his personal and business interests ahead of the laws and values and the policies of the United States of America," said Democratic Presidential candidate Hillary Clinton.
A Trump ally, Marco Rubio — the Cuban-American senator from Florida — also responded to the Newsweek report. "This is something they're going to have to give a response to. I mean, it was a violation of American law, if that's how it happened. I hope the Trump campaign is going to come forward and answer some questions about this, because if what the article says is true - and I'm not saying that it is, we don't know with 100% certainty - I'd be deeply concerned about it."