The US Elections are known to be extraordinarily unique as one of the few countries where political endorsements are issued publicly from the otherwise objective and unbiased media.
Support from media comprising magazine, daily, weekly, college and international was stacked overwhelmingly against Trump with 500 endorsing Hillary and only 25 endorsing Trump.
Yet, in the final moments that mattered Trump triumphed over all and now newspapers are torn between whether to write about his victory in a sober or curt manner. Here are the headlines from some of the major newspapers in America:
The Los Angeles Times' banner headline said simply: "Stunning Trump win."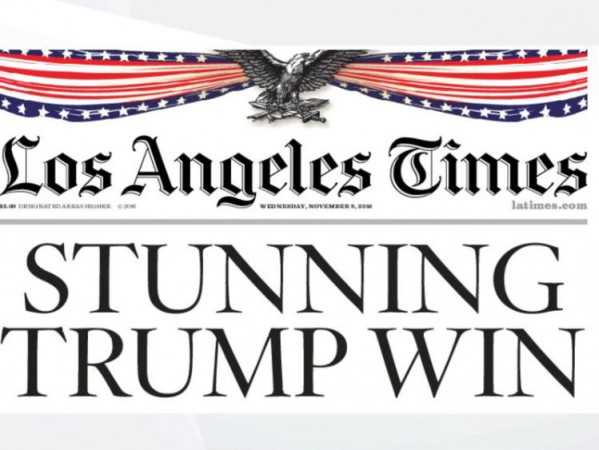 The Washington Post announced: "Trump triumphs", adding: "Voter scorn for status quo propels upset of Clinton". Its main report noted that "Donald Trump's campaign for president was rarely pretty and always implausible - at least that's what the experts said," adding that Trump had "proved all the experts wrong".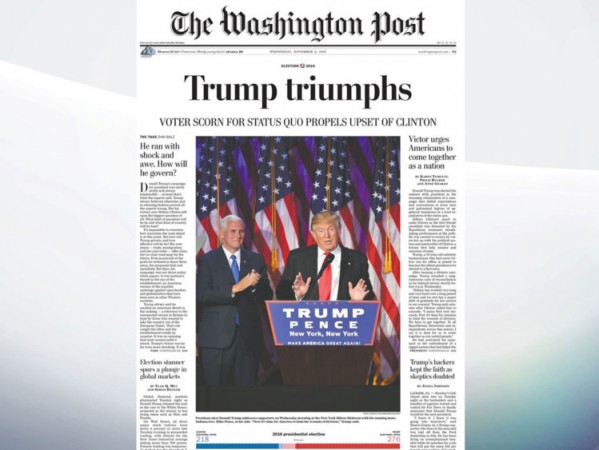 In New York, the Wall Street Journal said: "President Trump. Populist surge lifts Republican to upset." While it noted that Hillary Clinton had lost in key battleground states, the newspaper also reported that markets had become jittery.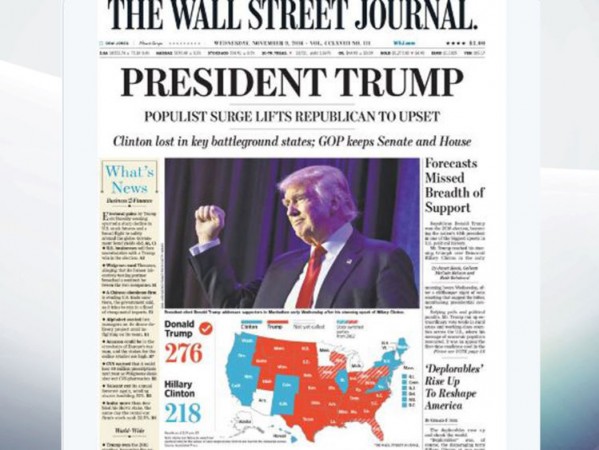 The New York Daily News did not show a picture of the President-elect and instead said: "House of Horrors," adding that Trump had seized the "Divided States of America" super imposed on a full-page image of the White House - with the stars and stripes at half mast. The paper chalked his win to "wide revulsion" that had signalled a "national nightmare".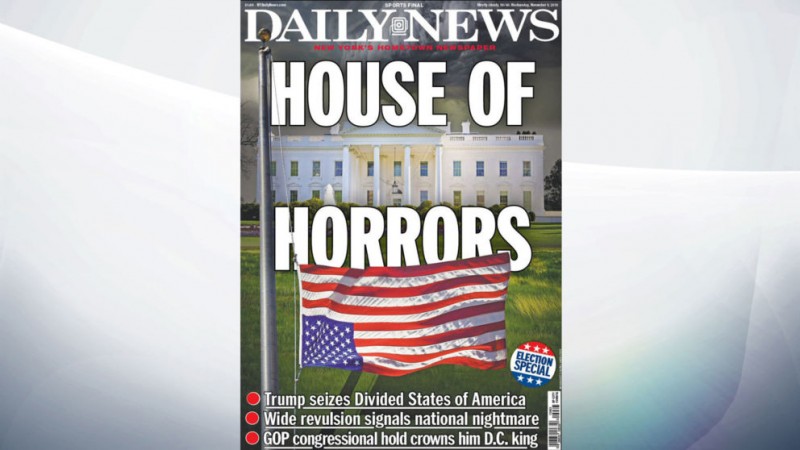 The New York Times said "Blue-collar whites give stinging rebuke to Democratic party." signalling that the working class had spoken. But its front-page analysis piece was headlined: "Around the world, uncertainty and fear that 'all bets are off'."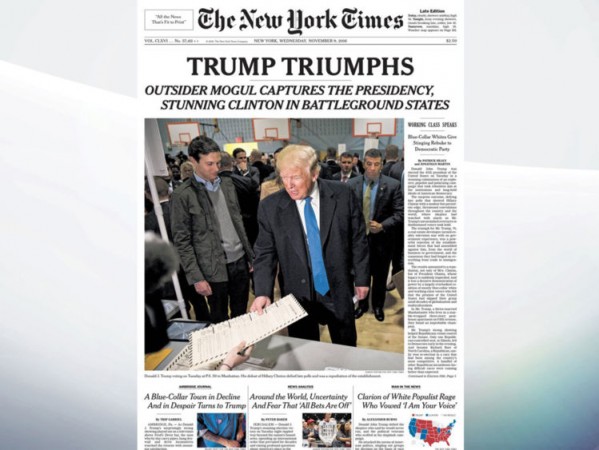 USA Today called the business tycoon a "political novice" who was taken seriously by "almost no one" and described his victory as a "stunning upset."
Some other interesting headlines included:
The New York Post – "President Trump. They said it couldn't happen."
Chicago Sun-Times–"Hope for the best, prepare for the worst."
The Boston Globe –"A Trump shocker".
The Dallas News – "I had a really strange political dream, and I'm not sure I'm awake yet".