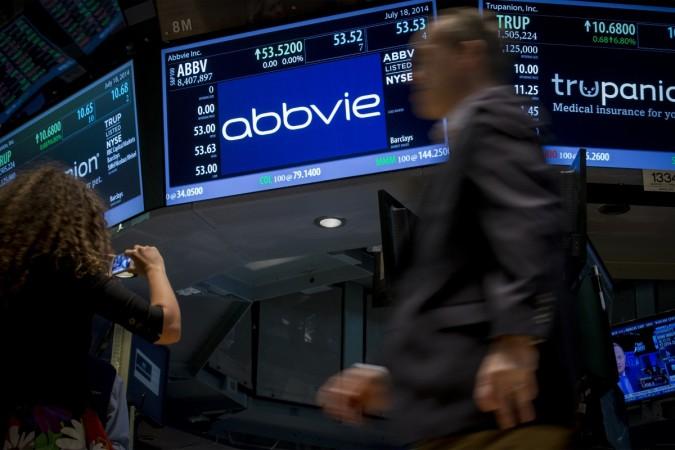 Research-based biopharmaceutical company AbbVie Inc. announced on Wednesday night that it is acquiring cancer biotech firm Pharmacyclics in a $21 billion deal.
As per the agreement between AbbVie and Pharmacyclics, the former will pay $261.25 per share including cash and AbbVie equity,
AbbVie will now own Pharmacyclics' flagship asset Imbruvica, which is believed to be a top-selling drug as it has already given positive results in several cancer treatments. The Imbruvica drug, which has already been recommended for treating four different types of cancers, is a pill devoid of certain serious side effects of chemotherapy.
"The acquisition of Pharmacyclics is a strategically compelling opportunity. The addition of Pharmacyclics' talented and innovative team will add enormous value to AbbVie," AbbVie's chairman and chief executive officer Richard A Gonzalez said in a press release.
"Its flagship product, Imbruvica®, is not only complementary to AbbVie's oncology pipeline, it has demonstrated strong clinical efficacy across a broad range of hematologic malignancies and raised the standard of care for patients," he added.
"Team Pharmacyclics is honored and enthusiastic to join the AbbVie organization. We share a common purpose. Together and as one, our focus remains to create a remarkable difference for patient betterment around the world," Pharmacyclics' chairman and chief executive officer Bob Duggan said.