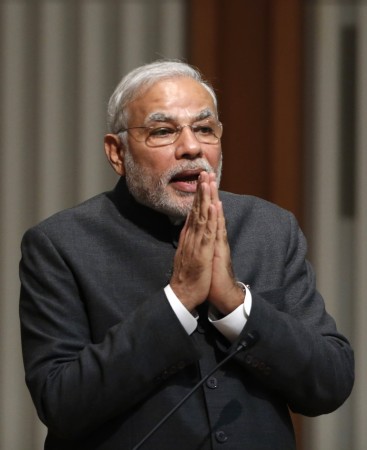 The Gujarat riots are back to haunt Indian Prime Minister Narendra Modi as he makes his first visit to the United States after being denied a visa in 2005 over the 2002 riots. This time, a federal court in New York has issued summons against Modi, the Gujarat chief Minister when the riots occurred, over his role.
The summons was issued by the Federal Court of Southern District of New York on the lawsuit filed by the American Justice Center (AJC), a non-profit human rights organization.
The twenty-eight page complaint filed was said to seek compensatory and punitive damages and "charges PM Modi with committing crimes against humanity, extra-judicial killings, torture and inflicting mental and physical trauma on the victims, mostly from the Muslim community", as reported by The Hindu.
It identifies among the plaintiffs "two survivors of the horrific and organised violence of Gujarat 2002", and has called for a response from Modi based on the Alien Tort Claims Act (ATCA) and the Torture Victim Protection Act (TVPA).
Modi reportedly has 21 days to respond to the summons, failing which a 'judgement by default' will be taken.
This 'default judgement' will be seen as a "declaration from Federal Court that 2002 killing of Muslims was 'Genocide' as per US and international law", according to Gurpatwant Singh Pannun, whose law firm represents the plaintiffs.
ATCA, also known as Alien Tort Statute (ATS), is a US federal law adopted in 1789 that gives federal courts jurisdiction to hear lawsuits filed by US residents for acts committed in violation of international law outside the US.
"The Tort Case against Prime Minister Modi is an unequivocal message to human rights abusers everywhere... Time and place and the trappings of power will not be an impediment to justice", John Bradley, a Director at the AJC told The Hindu.
The AJC is will hold a press conference on Friday to clarify the implications of the lawsuit.