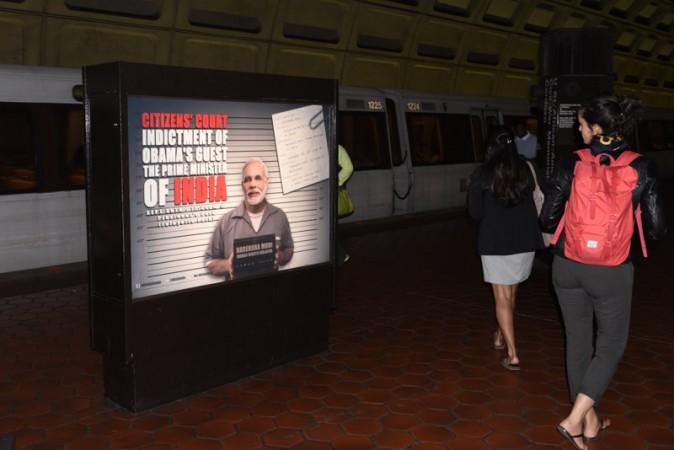 Ahead of Prime Minister Narendra Modi's US visit, anti-Modi groups are planning protests against him for the 2002 Gujarat riots at New York's Madison Square Garden (MSG) and the White House.
Two groups, Alliance for Justice and Accountability and Sikh for Justice will hold protests on 28 September at MSG and 30 September at White House respectively, PTI reported.
The Sikh for Justice (SFJ) has decided to indict Modi at a court and he will be summoned at a park opposite the White House during Modi-Obama meeting on 30 September.
"The 'indictment' proceedings will be conducted in a replica court room set up in the President's Park right in the front of the White House. The 'charge sheet' issued by SFJ lists actions of Modi during the 2002 Gujarat riot," the Sikh Group's statement read.
Meanwhile, Alliance for Justice and Accountability (AJA), which was formed recently, has decided to wave "Black Flags" at Modi during his visit to MSG.
"The Alliance has been formed in the wake of increasing violence and incendiary rhetoric against minorities led by organisations and parties aligned with the Sangh Parivar. Its initial objective is to use the high profile visit of Narendra Modi to draw attention to the threats to India's pluralism," one of the founding members of the group, Shaikh Ubaid told PTI.
AJA claimed in its Facebook post that by celebrating Modi's visit, Indian Americans would "disregard the memories of the thousands who were killed, raped and displaced in Gujarat in 2002 and excuse genocidal Islamophobia."
"Regardless of his political office, we demand that Narendra Modi face a courtroom and a judge for his crimes against humanity! We cannot stand by and let lies shield Modi anymore! We cannot join the chorus of the blind and shameless praise that Narendra Modi and the BJP has received!" the post said.