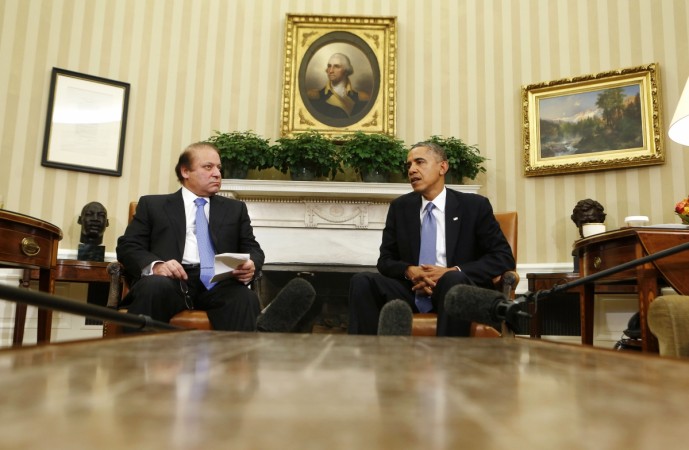 The United States of America has asked Pakistan to ensure that its land is not used to plan terror attacks in India. This comes a day after Prime Minister Narendra Modi, in his address to the U.S. Congress, said that terrorism is being "incubated in India's neighbourhood".
The Press Trust of India quoted Mark Toner, the Deputy Spokesperson of the state department, as saying: "This is one of the steps that the US is encouraging Pakistan to do for the improvement of its relations with India."
"We believe that Pakistan and India stand to benefit from practical cooperation and encourage direct dialogue aimed at increasing cooperation and reducing tensions," Toner said. "And that includes steps by Pakistan to ensure that its territory is not used to plan attacks in India and that Pakistan takes steps to address or to go after, I think, all the terrorist groups that are currently using its territory... That continues to be an area of collaboration and cooperation that we pursue with Pakistan is its counter-terrorism operations."
Toner added that the discussions between PM Modi and US President Barack Obama included concern regarding terror attacks in India from the neighbouring country. A joint statement after the meeting stated that the two leaders called for Pakistan to bring to justice the criminals of the 2008 Mumbai and the 2016 Pathankot attacks.
PTI also quoted Toner as saying: "Our bilateral relations with India and Pakistan are separate and stand on their own merits, and so I don't think we — it's not prudent for us to view our security cooperation in the region in kind of a zero-sum game — or zero-sum terms, rather."
He added, "I think it's important for the countries of the region that they all have constructive security relationships with each other. And that's Pakistan, that's India, and it's also Afghanistan."
Relations between India and Pakistan have again become tense after the terror attack on the Pathankot airbase in Punjab. Delhi holds Pakistan-based Jaish-e-Mohammad responsible for the attack and also blames Pakistan for not taking enough steps to bring to justice the culprits of the 26/11 Mumbai attacks, which left over 160 people dead, reported the Hindustan Times.