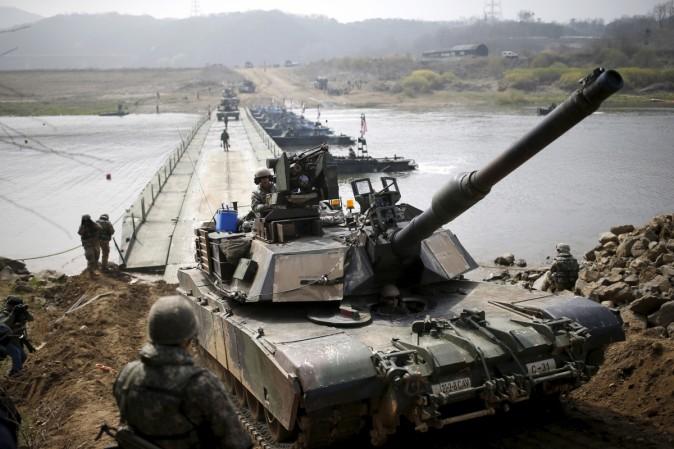 The Pentagon has announced indefinite suspension of select military exercises in South Korea, in compliance with the agreement reached in Singapore between the US President Donald Trump and North Korean leader Kim Jong-un.
"To support implementing the outcomes of the Singapore Summit and in coordination with senior South Korean officials, Defence Secretary James N. Mattis has indefinitely suspended select military exercises on the Korean Peninsula," chief Pentagon spokesperson Dana W. White said in a statement on Friday, Efe news reported.
In addition to the already announced suspension of the joint "Ulchi Freedom Guardian" exercises in August, the Pentagon also cancelled two Korean Marine Exchange Program training exercises which were scheduled for the next three months.
The decision was announced after Mattis met with US Secretary of State Mike Pompeo, US Chairman of the Joint Chiefs of Staff Gen. Joe Dunford, and US National Security Advisor John Bolton on Friday.
The statement adds that "additional decisions will depend upon North Korea continuing to have productive negotiations in good faith".