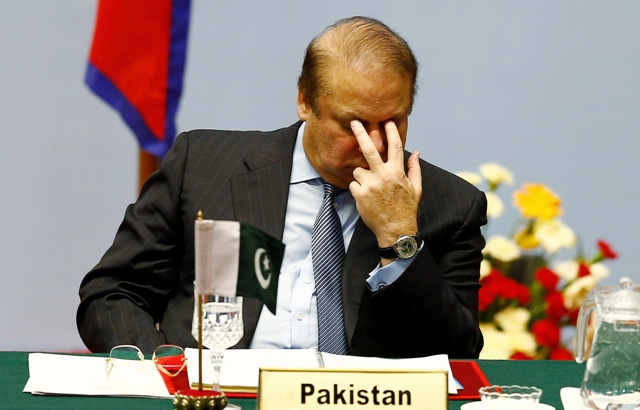 Pakistan on Friday postponed the 19th South Asian Association for Regional Cooperation (SAARC) summit, which was scheduled to take place in Islamabad on November 9-10. The announcement comes after five countries including India, Bangladesh, Bhutan, Afghanistan and Sri Lanka pulled out of the summit.
In a statement, the office of Pakistan's Ministry of Foreign Affairs said: "A new set of dates for holding of the 19th Saarc Summit at Islamabad will be announced soon, through the Chair of Saarc (Nepal)."
"Pakistan deplores India's decision to impede the Saarc process by not attending the 19th Saarc Summit at Islamabad on 9-10 November 2016," it added.
According to the SAARC charter, decisions at all levels shall be taken on the basis of unanimity, and this applies to the convening of meetings of heads of state or government of SAARC member states as well. Founded in 1985, it currently has India, Afghanistan, Bangladesh, Bhutan, Maldives, Nepal, Pakistan, and Sri Lanka as its members.
India had declared its 'deplorable' decision on Tuesday when it announced that "in the prevailing circumstances, the government of India is unable to participate in the proposed summit in Islamabad."
It also came after escalated Indo-Pak tensions in the aftermath of the attack on an Indian Army base in Uri on September 18, which led to the death of 19 soldiers. According to Indian military officials, the militants belonged to Pakistan-based Jaish-e-Mohammad terrorist group.
Tensions have again peaked after India carried out 'surgical strikes' across the Line of Control (LoC) on September 29 and destroyed around seven terrorist launch pads that has estimated to have killed around 30-38 militants. Pakistan, however, denies the attack and claims that India only engaged in cross-border artillery firing that killed two of their soldiers.