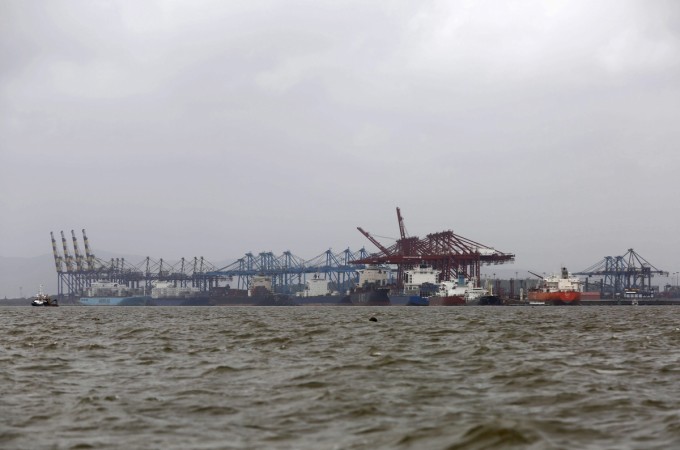 A urea crisis is building up amid a political row between the Narendra Modi government at the centre and Congress-ruled states.
As of last week, stocks of 1 million tonnes of urea among 1.6 million tonnes of different fertilisers have accumulated in ports for want of transportation.
Sources say more consignments are awaiting offloading from ships and the situation could worsen further, according to industry sources.
The states most affected are Madhya Pradesh, Rajasthan, and Punjab where Congress governments are in power.
Rajasthan Chief Minister Ashok Gehlot has blamed the National Democratic Alliance (NDA)-led central government for the "urea crisis" in the state, alleging that it diverted urea rakes meant for Rajasthan and Madhya Pradesh to Haryana.
He alleged the centre was creating an "artificial crisis" in the states where the Congress government was formed, and the matter needs investigation.
"It seems that urea rakes meant for Rajasthan and Madhya Pradesh were diverted to Haryana which led to the crisis. It was an artificial crisis created in the states where governments changed," Gehlot told reporters earlier this week.
Minister of State for Chemicals and Fertilisers Rao Inderjit Singh, meanwhile, informed the Lok Sabha, the lower house of Parliament, that the country imported 42.03 lakh tonnes of urea for at $1.05 billion until November of this financial year.
"Urea is the only fertiliser under statutory price control and its import for direct agriculture use is permitted through state trading enterprises (STEs) namely MMTC, STC under the foreign trade policy of the government," Singh said in written reply.
The government is also importing about 20 lakh tonnes of urea from Oman India Fertiliser Company (OMIFCO) under a long-term urea offtake agreement, he said. The import of urea from OMIFCO is done through the co-operatives, IFFCO and Kribhco.
In the 2017-18 fiscal, the nation imported 59.75 lakh tonnes at $1.29 billion, estimates show.
Gehlot said his government was taking steps to lessen the impact of the crisis during the agricultural season.
In a frontal attack on Prime Minister Narendra Modi over his remarks that urea was distributed under police protection in Rajasthan during the previous Congress government, the chief minister said such incidents never occurred during his earlier 2008-2013 tenure.