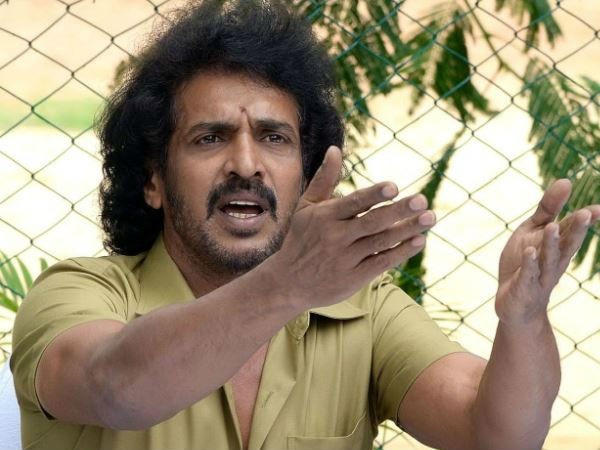 Upendra has walked out of Karnataka Prajavantha Janatha Party (KPJP) following conflicts of interests between him and its general secretary Mahesh Gowda. Although he has vowed to float his own party, there are strong rumors that he might join the BJP.
There have been speculations that he would join the BJP since the day he announced his entry into politics. Observers had said he might join the saffron outfit considering his admiration for Prime Minister Narendra Modi.
With the actor, who is known as the Real Star among his fans, quitting the KPJP, rumors in the political circle are rife that Upendra might be contesting the next election on a BJP ticket.
Some unconfirmed reports even say that the BJP wants to pitch him against Karnataka Pradesh Congress Committee working president Dinesh Gundu Rao in the Gandhinagar constituency in the next Assembly election.
Both Upendra and Rao belong to the Brahmin community.
Speaking to reporters, BJP leader R Ashok said the party would welcome Upendra if he was willing to join the BJP. "He has not contacted me, nor I am aware of anyone from the party approaching him. But I will try to contact him and understand what he has in his mind," he told TV Kannada.
R Ashok claimed he would take up the issue with the BJP to bring Upendra into the party fold.
The Real Star has been interested in politics for many years now. He decided to become a full-time "neta" last year by floating a new party.
Mahesh Gowda, an activist who unsuccessfully contested the last Assembly election, had the name "Karnataka Pragnyavantha Janata Paksha" already registered for himself. However, he decided to give the party name to Upendra once he realized their objective was apparently the same.
However, they started having problems over the distribution of tickets. Among many issues, Mahesh Gowda was upset with Uppi's authoritarian-style of functioning, while the Real Star was against the receiving funds as it was against his principles.
Upendra resigned from the post of party president on Tuesday, March 6, and decided to float his own party called the Prajakeeya.
The Karnataka Assembly elections are just months away, and getting the Election Commission's approval for the party and its symbol is a major challenge for the actor now.