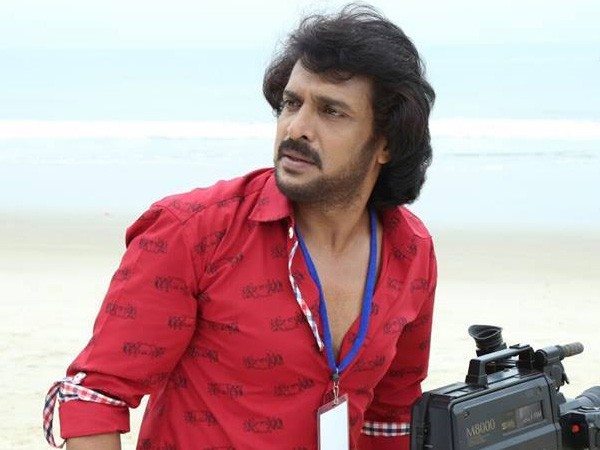 Rajinikanth's entry into politics has excited his ardent fans in Tamil Nadu. Similarly, Upendra's fans were also expecting his entry into Karnataka politics would bring the much-needed change in the state. However, the Real Star is now facing a major challenge as he will be expelled from his own party, Karnataka Pragnavanata Janata Paksha (KPJP), according to reports.
Upendra and party chief general secretary Mahesh Gowda are reportedly said to have had a difference of opinions on various issues, especially with regard to the distribution of tickets to candidates.
"We told him clearly that he can sign the papers, but we must be taken into confidence while issuing tickets. The actor demanded the signing authority of whole party affairs which we refused," Bangalore Mirror quoted Mahesh Gowda as saying. He alleges that the actor was behaving like "a dictator."
Upendra told media that he wanted to give tickets to auto drivers but he was shocked when his idea was opposed as his choice would not fetch the party even two percent of votes. Further, the opposing faction is of the opinion that the party needs funds to survive but taking funds is against Uppi's ideals.
The Kannada star admits that he wanted to hold the signing authority with him. "Though I have explained to him about the method of selection of candidates, based on the principles on which the party was founded, he was in no mood to understand and demanded ticket to candidates of his choice," Uppi told The Hindu.
The real results between prajaakeeya and Raajakeeya will reveal on 6th of this month. Wait and watch. Upendra

— Upendra (@nimmaupendra) March 3, 2018
The committee members are meeting on March 6 and reports say that Gowda has around 100 members with him. Rumors are doing rounds that Upendra is planning to float a new outfit.
Upendra launched Karnataka Pragnyavantha Janata Paksha in October last year. Mahesh Gowda, an activist who unsuccessfully contested the last assembly election, had 'Karnataka Pragnyavantha Janata Paksha' name already registered for himself. However, he decided to give away the party name to Upendra once he realized that their objective is the same.