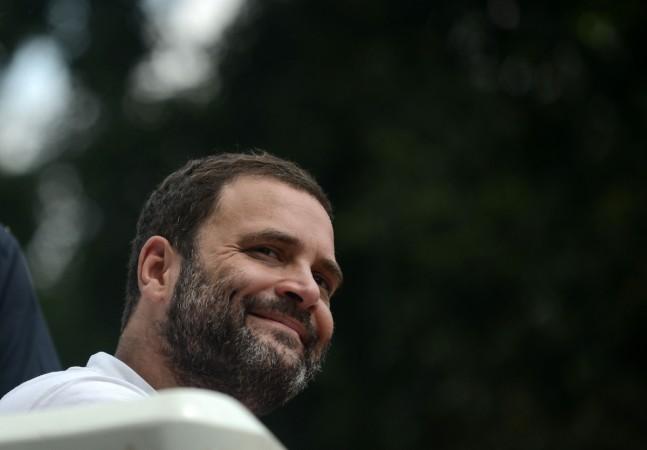 The sudden death of one of the witnesses in the Unnao rape case has raised concerns in the political circuits and Congress President Rahul Gandhi thinks that the death is part of a conspiracy.
The rape case of a minor girl, in which BJP MLA Kuldeep Singh Sengar has also been accused, had garnered a lot of attention throughout the country. The case is being handled by the CBI, which said that the witnesses' safety was the responsibility of the state police and not of the central agency.
The Uttar Pradesh Police has informed the CBI that the witness named Yunus had not been keeping well for some time as he suffered from some liver ailments following which he died last week.
Congress President Rahul Gandhi, who is currently on a tour to Germany, took to Twitter and said that the death of the witness smelled of a conspiracy. Citing a news report which said that the witness died under mysterious circumstances and was buried in a rush without getting a post-mortem done, Gandhi questioned the Prime Minister's idea of justice for women.
"The mysterious death & hurried burial without an autopsy, of the key witness in the #Unnao rape & murder case, involving BJP MLA Kuldeep Sengar, smells of a conspiracy. Is this your idea of "justice for our daughters", Mr 56?," Gandhi wrote in comments while re-tweeting the story.
Yunus, who ran a general merchant shop in Makhi village, was a witness in the case involving a fatal assault on the rape victim's father. The man was allegedly assaulted by MLA Atul Singh Sengar's brother and four others. The victim's father had died in prison where he was kept on the alleged false charges under the arms act.
According to sources in the Uttar Pradesh Police, the family of Yunus has told the police that he was suffering from liver ailment since 2013 and has died because of the same reason. The police have also recovered documents related to Yunus' treatment.
(With PTI inputs)