November 2, 2017, was just a normal day for most of us, but it is going to be remembered by millions of active Twitter users who witnessed an unexpected incident involving the President of the United States Donald Trump.
For those unaware, it was the day when Trump's personal Twitter handle was briefly deactivated by Twitter's so-called rogue employee on his final day in office.
While Twitter acknowledged the goof-up being carried out internally by one of its employees and labelled it as "human error," many Twitter users hailed this unidentified person a hero. All things considered, Twitter users had a ball by spinning this situation into a jovial moment.
When Twitter decided to keep the identity of this 'rogue' employee a secret, global media refused to let go. After days of silence, the man responsible for deactivating one of the world's most viewed Twitter handle has decided to step forward to settle the issue once and get away from media's spotlight.
Through our investigation we have learned that this was done by a Twitter customer support employee who did this on the employee's last day. We are conducting a full internal review. https://t.co/mlarOgiaRF

— Twitter Government (@TwitterGov) November 3, 2017
In an interview with TechCrunch, the so-called rogue Twitter employee identified as Bahtiyar Duysak revealed the full story of the mishap that took place earlier this month.
Who is Bahtiyar Duysak?
Duysak hails from Germany with a master's degree in banking and finance from the University of Birmingham in England. He had done a postgraduate program at California State University, East Bay, California, and was also the head of the university's Turkish Student Association and also a member of the school's startup scene, Buzzfeed News revealed.
What was Duysak's role at Twitter?
Duysak was appointed as a third-party contract employee at Twitter's Trust and Safety operations in San Francisco area. As part of his job, which was for about four months, Duysak had to assess bad behaviour, harassment, offencive or illegal tweets, monitor anyone impersonating another person and things like that on the platform.
How did Duysak get admin access?
Duysak was granted administrator access to internal Twitter tools because of his nature of the job at Twitter. But that access also had the ability to delete or suspend accounts, even if that is the account of the president of the United States.
But according to BuzzFeed News, a former Twitter employee said that a lot of employees have similar access, which would allow them to deactivate an account with just one click. Despite knowing, the source claimed that Twitter never implemented a sterner protocol, which would involve "special protections" for verified or high-profile accounts.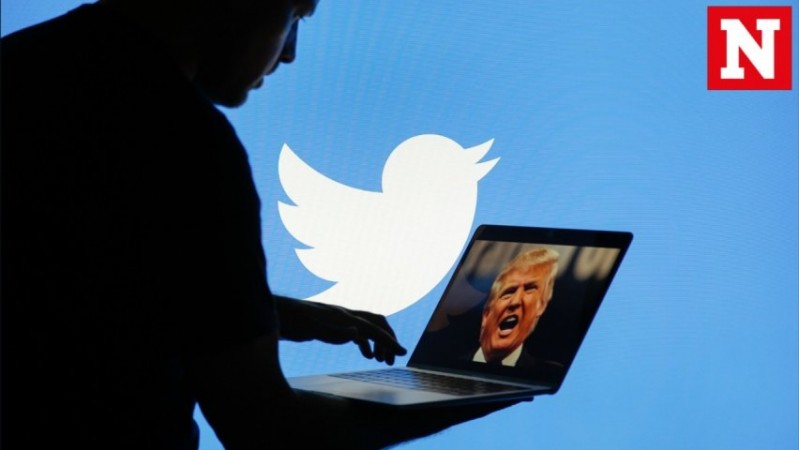 What exactly happened on Nov. 2?
TechCrunch mapped how the incident took place.
According to the report, Duysak was towards his end of the shift and working until the last hour before his computer access went off. It would have been a calm farewell if someone hadn't reported Trump's account to Duysak.
Just before closing his computer, Duysak set the procedures to deactivate the account of Donald Trump.
Hours passed by, and the reality kicked in. A woman he barely knew told Duysak that she'd been contacted by someone asking about his connection with Trump's Twitter account. Even though Twitter had realised the error and reactivated Trump's Twitter handle within 11 minutes, the damage had already been done.
After turning to the news, Duysak realised what had happened. A "mistake" as he describes. During his interview, Duysak stressed he'd done nothing he wasn't authorised to do.
"I didn't hack anyone. I didn't do anything that I was not authorized to do," he said. "I didn't go to any site I was not supposed to go to. I didn't break any rules."
The aftermath...
Besides hundreds and thousands of tweets about the incident, Duysak had more ordeal in his life. All the media attention and scrutiny had made his life difficult. He even went on to compare himself to the Colombian drug lord Pablo Escobar.
"I want to continue an ordinary life. I don't want to flee from the media," he said. "I want to speak to my neighbours and friends. I had to delete hundreds of friends, so many pictures, because reporters are stalking me. I just want to continue an ordinary life."
"I didn't do any crime or anything evil, but I feel like Pablo Escobar," he said, "and slowly it's getting really annoying."
Duysak said he isn't interested in a career in technology, and looking for a job in finance. End of it all, he wants an ordinary life. So ordinary that he considers himself not worthy of a Nobel Peace Prize nomination for what Twitter mockingly named him.
Eventful November
This is not the first time someone rose to fame after taking a jab at Donald Trump. Earlier this month, 50-year-old Juli Briskman flipped off the commander-in-chief's motorcade while biking. The photo of that incident quickly went viral.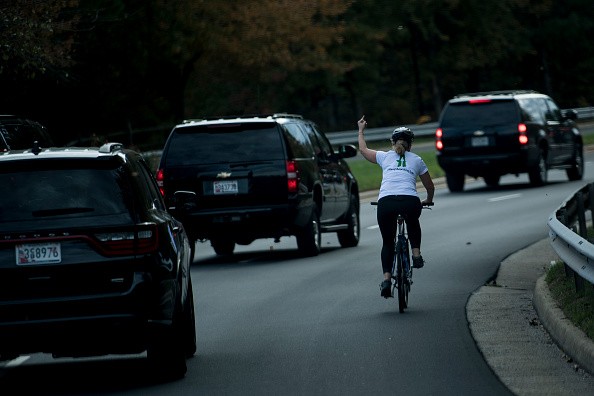 Briskman lost her job the next day, but she embraced her act and many sympathetic appreciations flowed in her favour. An online campaign on GoFundMe raised a whopping $131,755 by thousands of people who showered their support for the mother of two.