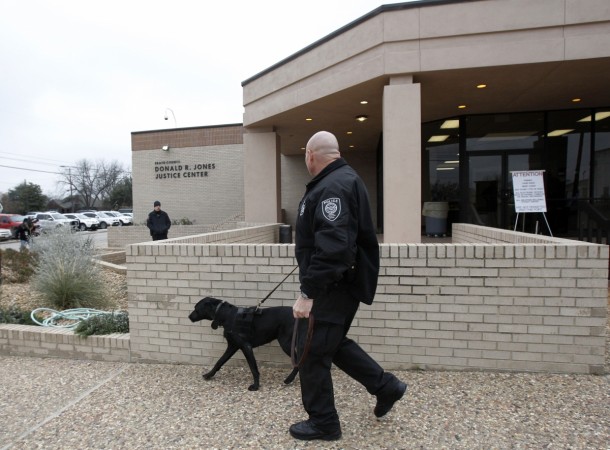 Authorities in the Franklin County in the state of Ohio in the United States have enlisted the help of a furry friend in their fight on crimes against children. The Labrador Retriever, named Ruger, is currently helping the Franklin County Sherriff's Office by sniffing out storage media containing child pornography.
Dogs are already used by the police and armies across the world in a number of roles — from sniffing out narcotics and explosives to alerting their human companions of attacks. However, this is one of those rare instances when a dog is helping in detection of child pornography.
People who possess child porn have been known to store multimedia related to them on small, easy-to-conceal and easy-to-transport storage media. The best examples of these are thumb drives — also called pen drives — and SD cards of all sizes. These people also tend to hide these storage media in places that may not be accessible to others, or where normal searches might not unearth them.
This is where 17-month-old Ruger comes in. He has the ability to sniff out a specific chemical used in making thumb drives and SD cards, and uses it to the best of his ability. And he is not the only one. Bear the "porn dog" — a canine who sniffs out electronic media that may contain pornography — had in 2015 helped the police unearth the child porn stash of Jared Fogle, the former Subway spokesperson who is currently serving a 15-year-8-month prison sentence.
Now, Ruger is soon expected to join the K9 unit of the Internet Crimes Against Children Task Force and sniff out paedophiles. He is expected to help them find the aforementioned kind of storage media, even if they are concealed in layers of packages.
Ruger reportedly developed this talent by learning to detect his favourite ball kept inside several layers of packaging. She was quoted by the Daily Mail as saying that she used to put storage media like pen drives and SD cards inside these packages, and as a result Ruger imprinted on that smell along with that of his favourite toy.
Ruger is already working with the Franklin County Sherriff's Department in Ohio from September 7.