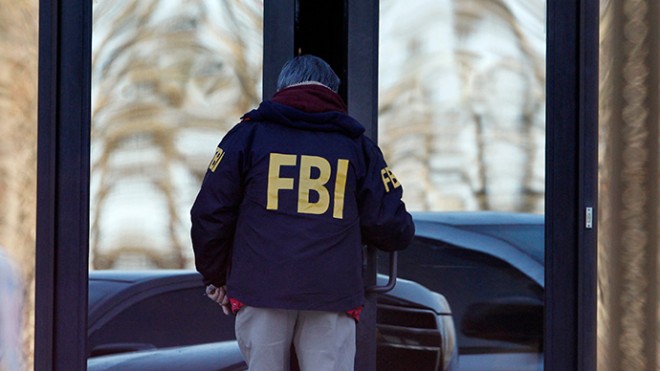 Hate crimes across the United States have seen a significant surge, especially against Muslims, according to the latest report by the Federal Bureau of Investigation (FBI).
Anti-Muslim hate crimes in America rose by 67 percent in just one year. The figures state that from 154 incidents in 2014, the number rose to 257 in the year 2015, according to FBI's Hate Crime Statistics report which was released on Monday.
"That is the highest number since 2001, when the al Qaeda attacks on New York and elsewhere drove the number to its highest ever level, 481 hate crimes," Southern Poverty Law Center's Mark Potok said.
Experts have said that the rise in the number of crimes, particularly against Muslims, could be attributed to the acts of extremism around the world and also to the anti-Muslim rhetoric promoted by Republican Donald Trump's presidential campaign. Trump has also promised to bar Muslims from entering the United States. The President-elect's newly-appointed Senior Counselor Stephen Bannon has openly promoted Islamophobia through his website Breitbart News.
According to the FBI, hate crime is a "criminal offense against a person or property motivated in whole or in part by an offender's bias against a race, religion, disability, sexual orientation, ethnicity, gender, or gender identity."
The federal bureau's Uniform Crime Reporting Program data showed that, in total, 5,850 hate crime incidents were reported to police in 2015, which suggests a 6.8 percent increase in the number of hate crimes reported in 2014, which stood at 5,479. Although crimes targeting Muslims have seen the highest surge, incidents of hate crimes against Jewish, black and LGBTQ have also increased in the past year.
America saw the peak of hate crimes against Muslims in the nation in 2001, soon after the 9/11 terror attacks on twin towers. There were a total of 481 cases of hate crime reported to the police that year, now 2015 has recorded the second highest number of hate crimes against Muslims since the FBI reporting of the crimes began in 1992.