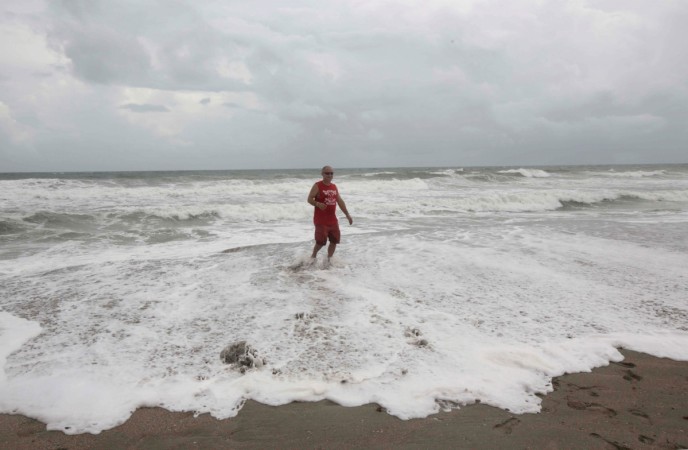 US President Barack Obama declared a state of emergency in the coastal states of Florida and Georgia as Hurricane Matthew approached its shores, having wreaked havoc in Haiti, where it claimed hundreds of lives and caused huge damage to property.
The declaration of the emergency meant the US Department of Homeland Security and the Federal Emergency Management Agency were to come together to put in place disaster relief efforts that have become necessary due to the approach of the Category 4 storm that had exhibited wind speeds of around 220 kmph.
However, the storm soon weakened to a Category 3, which was in line with the US National Hurricane Centre forecast that Hurricane Matthew would gradually weaken in the next 48 hours, even as it took an eastward trajectory.
The category of a hurricane is determined on the Saffir-Simpson hurricane wind scale, and Category 4 happens to be the second strongest on the scale, the strongest and most devastating being a Category 5 storm.
Meanwhile, the death toll in Haiti due to the storm has risen to 339, and could increase further as search and rescue operations are underway. The high-speed winds have resulted in deaths due to falling trees and flying debris, while some have been killed by swollen rivers.
The country is reeling from the effects of this hurricane, and some places have been harmed more than others. For example, a single village along the coastline alone has seen deaths numbering in the dozens. At other places, search and rescue workers are just beginning to survey the damage done and the lives lost.
According to a Reuters report, most of the fatalities occurred in towns and fishing villages around the peninsula in the southwestern parts of the country. The storm passed directly through the peninsula on Monday and Tuesday, driving the sea inland and razing homes.
Matthew is the strongest hurricane in the Caribbean since Felix in 2007 and was moving toward Florida. Four people were killed over the weekend in the Dominican Republic, which shares the island of Hispaniola with Haiti.