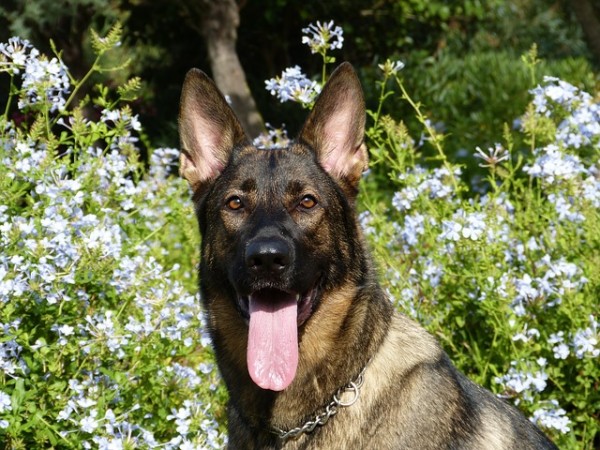 A family in Kansas is eagerly waiting for their beloved pet dog to return home after it was mistakenly flown to Japan by United Airlines. The dog's owner is concerned if it would survive another journey as it is already very old and has not endured long flights before.
"I don't know if he's going to be able to sustain this flight, because he is a 10-year-old dog, and he's never been on a flight before...I honestly don't know if he's going to survive this flight," said Kara Swindle, according to kctv5.com.
The goof-up happened on March 13 when Kara and Joseph Swindle, along with their children, landed in Kansas from the West Coast and went to pick up their German Shepherd Irgo who was packed away in his kennel in the aircraft's cargo. They were shocked when they found a Great Dane waiting for them.
"They had no idea where the dog was...I burst into tears instantly because this has just all been a whirlwind. They didn't know (where Irgo was) until 2:30 a.m. on Wednesday when the plane landed in Japan," Kara said, as reported by CNN.
It turned out that Irgo's kennel got mixed up with the Great Dane's and he had ended up in Japan.
A United spokesperson said in a statement to KCTV5 News: "An error occurred during connections in Denver for two pets sent to the wrong destinations. We have notified our customers that their pets have arrived safely and will arrange to return the pets to them as soon as possible. We apologize for this mistake and are following up with the vendor kennel where they were kept overnight to understand what happened."
Irgo is scheduled to see a veterinarian and then be put on a flight to Wichita, where he is expected to reunite with his family March 15 evening.
United Airlines has recently faced public ire when a woman's bulldog died after it was forced into an overhead bin by a flight attendant.
The airline in a statement had called it a "tragic accident that should never have occurred."
United Airlines has a bad history of transporting animals. In 2017, 18 animals died on United flights, according to Department of Transportation data.