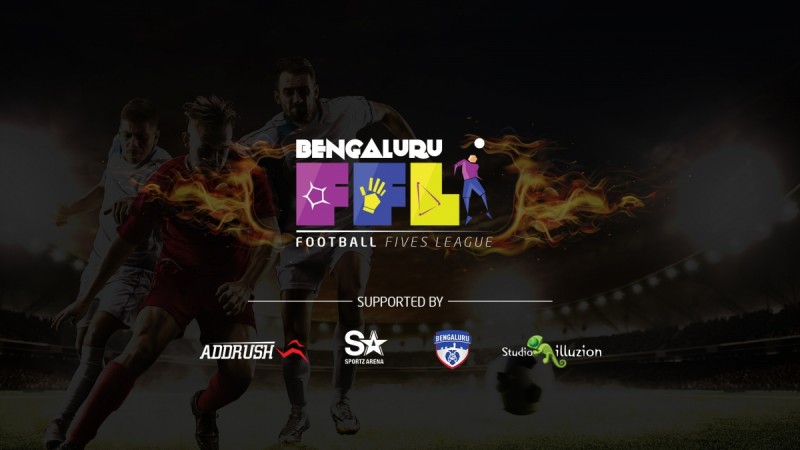 The success of the first-of-its-kind Premier Futsal league in India, held earlier this year in Goa and Chennai, has caught on with the rest of the nation. Bengaluru, slowly becoming one of the hubs of Indian football, thanks to the steady success of Bengaluru FC, launched a unique initiative called the 'Football Fives League (FFL)' on Thursday at a city hotel.
I-League champions Benglauru FC are the strategic partners of this unique futsal competition, which features ten franchisees from around the city. The tournament is scheduled to start on September 17, and will run for three months. The FFL Bengaluru will feature as many as 120 young football players from in and around the Garden City.
Ten teams will get to ply their trade, with the matches being held in a home and away format. Various football arenas across Bengaluru will be utilised for this futsal tournament and this not only helps promote the amateur football scene in the city, but also gives a launchpad to some hidden talents, which remains the motto of the FFL.
Apart from amateur footballers from various age groups, foreigners too will be a part of the event. "It is up to the various franchisees to decide the age of the players they want to field. We have no strict rules as such. The main thing should be that the footballers should not have any professional contracts with any clubs," said Shree Harsha, a co-partner of Addrush Sports, the brainchild of the event, to International Business Times, India.
"There are various Nigerians across India and every team will be fielding foreigners. Bangalore is the five-a-side football capital of India. This initiative will go to other cities as well and the winner will contest in an inter-city competition. Each team are keen on nurturing young talents and have set up a football arena to play their home matches."
There will be a total of 12 players each representing the squads of the ten sides, but only five will be eligible to appear in the match at a time, as per futsal rules. The action will be contested in two halves of 20 minutes each with a break of three to five minutes in between.
Here are all the details you need to know
Start Date – Sept. 17
Duration - Three months
When will the matches be played - Mostly on weekends. 30% of the games will be under the sun, while 70% of them will be played in the evening. All the stadiums have floodlights.
Total players - 120 players. 12 members per squad.
Total teams - 10
Can we watch it - The organisers are planning to stream the futsal matches on their official facebook page.
List of teams, owners and venues
| | | |
| --- | --- | --- |
| Teams | Owners | Home Venue |
| Barefoot FC | Calvin Harris | Tiento |
| Al-Fateh FC | Zaib | Active Arena |
| XLR8 FC | Mr. Henry | XLR8 Arena |
| Football Aura | Sharan, Debangshu | Kicks On Grass |
| Super Park FC | Sasi, Bejoi | Super Park |
| Fairplay FC | Gopal | Fairplay |
| Bullring Matadors | Nikhil Reddy | Bullring |
| West Block FC | The fans | Play Arena |
| Friends United | Shiv Pratap, Kishore | Astro Arena |
| Hotfut South United | South United FC | HotFut |