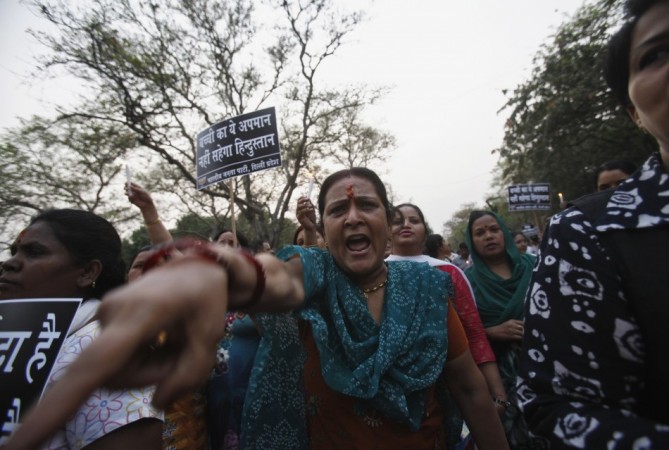 On the day Rajasthan rape survivor called for Union Minister of State for Chemicals and Fertilizers Nihalchand Meghwal's resignation, the minister brazenly refused to step down, when questioned by the media.
"I will not resign," he told reporters at Sri Ganganagar district, according to Press Trust of India, and refused to comment further on the issue.
On Wednesday, women workers from Congress protested outside the Bharatiya Janata Party headquarters to demand Meghwal's resignation.
"If rape cases are normal for BJP, then what kind of security have they promised for women? Prime Minister Narendra Modi had promised zero tolerance for crime against women, in the parliament. So we want to ask him if this is zero tolerance?" President of All India Congress Mahila Morcha Shobha Oza noted.
On Tuesday, the National Commission for Women had said it would write to Modi to dismiss the minister.
The rape survivor has also sought Modi's intervention in the matter and appealed to him to sack Meghwal from his government. She had said at a press conference on Wednesday that she was being threatened by the minister and being bribed with a job to let go of the issue.
"The victim has said that she is being forced to take back the case. Ministers and goons are trying to pressurise the victim. The Minister (Meghwal) is using his power and position to threaten the woman. We do not see any justice for the victim. We demand immediate resignation of Nihal Chand and security to the survivor," said Oza.
The survivor also sought a personal meeting with the Prime Minister on the matter.
The rape allegedly occurred in 2011 when the woman claimed to have been sexually exploited by Meghwal and other members. Following the incident, the survivor's husband had registered an FIR against Meghwal and several others at Vaishali Nagar Police Station in Jaipur, for having sexually exploited the woman. But after the police investigation found him not guilty of the crime, the survivor filed a review petition.
Meghwal, along with 17 ministers of the Rajasthan government, has been summoned to appear in court by 20 August by a Jaipur district court.