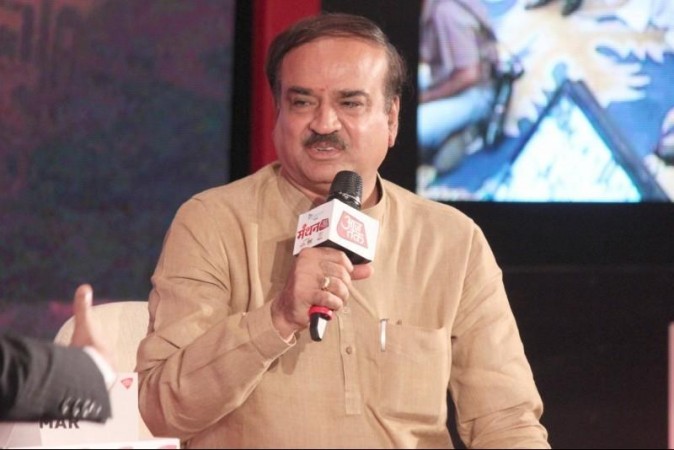 Karnataka government has declared three-day mourning and holiday for schools on Monday, while university exams were postponed as a mark of respect for BJP's Union Minister Ananth Kumar, who passed away this morning.
Ananth Kumar had been suffering from cancer for some time now. He had recently returned from the US last month after undergoing treatment at a cancer institute in New York. The Union Cabinet minister Ananth Kumar breathed his last. He was undergoing further treatment at a hospital in Bengaluru Monday morning.
Having handled various position in the BJP since 1985, Ananth Kumar was elected from Bengaluru South Lok Sabha constituency to the 11th Lok Sabha in 1996. He was re-elected and inducted in the Union cabinet headed by Atal Bihari Vajpayee as the Minister for Civil Aviation. Later, he handled various ministries like Tourism, Sports & Youth Affairs, Culture, Urban Development and Poverty Alleviation.
Since 1996, Ananth Kumar had represented Bengaluru South constituency in the Lok Sabha. He held charge of two key ministries - Union Minister of Chemicals and Fertilisers since May 2014 and as Minister of Parliamentary Affairs since July 2016 in the Narendra Modi government. He was a hardworking politician and an admired social worker. He had a huge contribution in Karnataka politics.
The news about the sudden death of Ananth Kumar came as a rude shock to the politicians across the country. Many political leaders including Karnataka Chief Minister HD Kumaraswamy expressed shock and sadness over his death and offered condolences to his bereaved family and followers.
A post on the Twitter handle of CM of Karnataka read, "Deeply pained to hear about the untimely death of Uni.Minister and a dear friend #Ananthakumar. A value-based politician, a pro people leader, who made a significant contribution to the country as an MP &Uni.Minister. I have lost a great friend. May his soul rest in peace."
As a mark of respect to him, Karnataka government has declared a holiday and three-day mourning. The CM tweeted, "Three-day mourning and a holiday declared today, to mark the sad demise of Uni.Minister Anantha Kumar. His last rites will be performed with all Government honour, the CM said. The CM will reach National College grounds from Mysuru today to pay his last respects to #AnanthaKumar"
On the other hand, some universities have postponed the exams that were to be held today. Mysore University has postponed Graduation exams and degree exams. Bangalore University has postponed all Graduation, Post-Graduation, engineering and other exams after the untimely demise of union minister Ananth Kumar.