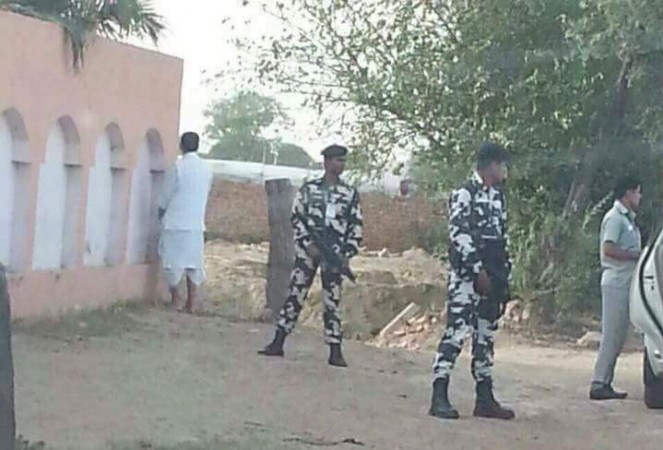 In what could be seen as a major blow to Prime Minister Narendra Modi's Swachh Bharat campaign, Union Agriculture Minister Radha Mohan Singh was caught urinating in public. He was caught on camera urinating against a wall near his car while his security guards looked away.
The photograph, which has gone viral on social media, was taken when Singh recently visited Motihari which falls in his East Champaran constituency in Bihar. The picture was also shared by the official Twitter account of the Lalu Prasad Yadav-led Rashtriya Janata Dal (RJD).
"Amid tight security, the Union Minister of Agriculture gives the Swachh Bharat Abhiyan a boost as he inaugurates an irrigation project in a drought-affected state," the post on RJD's Twitter handle read, along with the said images.
कड़ी सुरक्षा के बीच केंद्रीय कृषि मंत्री सुखाड प्रभावित क्षेत्र मे सिंचाई योजना की शुरुआत करते हुए। उन्होंने स्वच्छ भारत अभियान को भी गति दी pic.twitter.com/BLbkpO8BPz

— Rashtriya Janata Dal (@RJDforIndia) June 28, 2017
This is the second time the Union agriculture minister landed himself in trouble. Earlier this month, Singh was criticised for having participated in a yoga event with Baba Ramdev at a time when the farmers' agitation had taken a violent turn with five of them killed in police firing.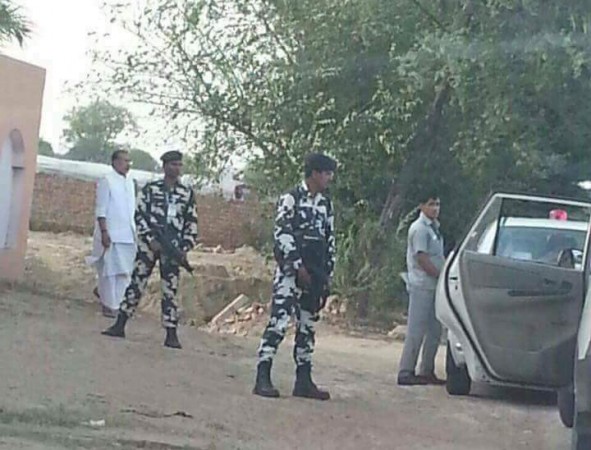 When asked about the protesters who were killed in police firing, Singh told reporters 'Yoga kijiye (practice yoga)."
Obviously, Twitterati could not take this and lashed out at the minister for urinating in public:
Agriculture Minister Radha Mohan Singh caught urinating in public
Modiji has to do something against this.https://t.co/vukROGirV3

— Indian Indra Singh (@justin23448669) June 29, 2017
Shame . Such people r real blot on the present govt

— raone (@ra06855191) June 29, 2017