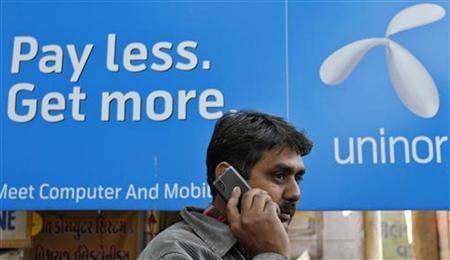 Uninor, the India unit of Norway's telecommunications company Telenor, is exploring new ways to reach the public. The operator is reportedly looking to introduce door-step delivery of its SIM cards and recharge vouchers.
In an interview with the Press Trust of India, Uninor's Chief Executive Officer Yogesh Malik revealed the company's plans to become India's fourth largest telecom service operator. Malik said the company, in its efforts to lead the market with innovative ideas, has planned to rope in milkmen, auto drivers and newspaper line boys to sell SIM cards and recharge coupons to customers' homes.
"Our ambition is to look ourselves at number 4 or 5 position wherever we are. By end of this year if we achieve this, I will be very happy," said Malik.
Uninor's new door-step delivery of SIM cards and recharge had kick-started in Pune as an experimental project, and the company had hired 10 auto rickshaws to deliver the items to customers in the city. This initiative will be carried out in other cities of Maharashtra over the next six months.
The company later roped in newspaper boys and milkmen for the service. The company claimed that the project will help to elevate the income status of the sellers.
"The project has kicked off with 10 auto rickshaws in Pune as a pilot. This number will soon be scaled up to 40 such auto-rickshaws. Monthly income of the auto driver is around ₹2,500 with about 50-60 transactions a month. Uninor plans to launch 1,000 auto recharge vehicles in five or six cities across Maharashtra over the next 6 months," said Malik.