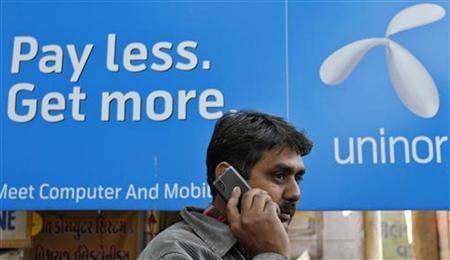 Telecom Regulatory Authority of India (Trai) on Saturday asked Uninor to pay back the balance amount to its subscribers in Mumbai and Kolkata.
According to the new directions given by telecom regulator TRAI, the telecom company Uninor has to refund the money to its users in this region where the company has shut down its operations within fifteen days of time. The TRAI has also asked the Uninor to make the arrangement for shifting their numbers to other telecom companies' network and told the company to publicize the details of number porting and the refunding of money on its websites as well as in newspapers.
"Refund, within fifteen days of issue of this direction, the amount available in the account of the consumer," TRAI told Press Trust of India. According to report, Uninor had a customer base of 10,12,630 in Mumbai and Kolkata.
On Friday, TRAI has announced the amendment made to the regulation of deactivation of mobile phone numbers which are not in use. It said the mobile phone number with the minimum balance of 20 cannot be deactivated.
"There shall be no deactivation if the balance in pre-paid consumer account is ₹20 or more.The mobile connections of prepaid consumers shall not be deactivated for any period of non-usage less than 90 days," TRAI said.
It also mandates the implementation of 'Safe Custody Scheme' for the post paid users.
"A consumer whose connection is deactivated shall be given a grace period of 15 days within which he can reactivate the same number," TRAI added.