Director Kranthi Madhav's Telugu film Ungarala Rambabu starring Sunil and Miya George has been leaked online, and the full movie downloads are set to take a toll on its collection at the box office.
Actor Sunil suffered severe setback to his career due to back-to-back failures before this. Hence, he has been trying very hard to turn Ungarala Rambabu into a big hit at the box office, and has left no stone unturned.
He has also focused on its promotion on various platforms, and was even seen on Jr NTR's reality TV show Bigg Boss Telugu for its publicity.
The makers of Ungarala Rambabu had before its release taken all precautionary measures to stop its online leak and piracy. But a Tamilian gang, which is notorious for its alleged activity online, has leaked the film on its website, offering the full movie for download with six different versions weighing from 200 MB to 2.4 GB.
"Ungarala Rambabu (2017) Telugu HQ DVDScr - Clear Audio - [1080p - DVDScr - x264 - MP3 - 2.4GB] - [720p - DVDScr - x264 - MP3 - 1.4GB] - [DVDScr - 700MB - x264 - 1CD - MP3] - [DVDScr - XviD - 700MB - MP3] - [DVDScr - 400MB - x264 - MP3] - [DVDScr - 200MB - x264 - MP3] - First On NET," read the statement with the links for the download of the full movie Ungarala Rambabu on the website.
The full movie of Ungarala Rambabu was made available for download just a day after it hit the screens, and hundreds of people downloaded the full film over the past 24 hours. A viewer, who has watched the pirated copy of the film, has said the full movie has been shot in a theatre during its screening.
He adds that the picture quality of the pirated copy of Ungarala Rambabu is poor and disappointing, and that its sound quality is also not good, with loud cheers of the audience from time to time often overwhelming it. It was an utter waste to the download this copy, the user said.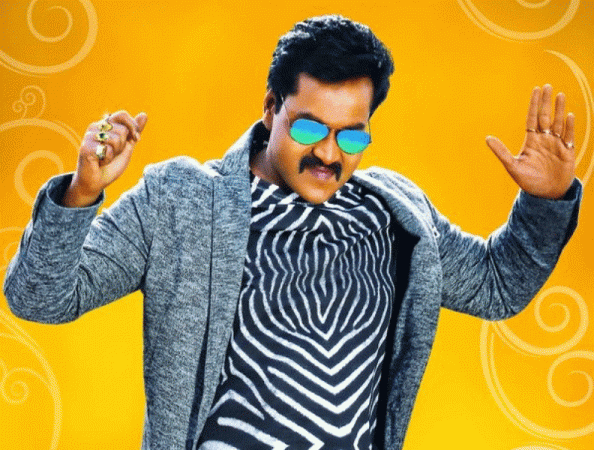 Released on September 15, Ungarala Rambabu received an average response at the ticket counters on its opening day.
The movie got mixed talk from the audience, which hit its collection at the box office in its second day.
Now, the full movie download is likely set to further affect its business in the coming days.