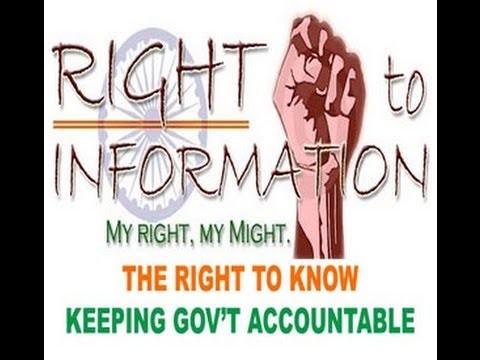 In India, where corruption is rooted so deep and wide that it is often mistaken as the order of things, people are using the Right to Information (RTI), hoping that it could ward off the evil. The RTI is rather easy and cheap. But at times, it can cost your life!
As many as 60 lives have lost for using RTI to take on corruption since the landmark act was introduced in 2005. Despite all the risk, Indians continue to file 4 to 6 million queries under the act every year.
Bhupendra Vira, a 62-year-old Mumbai resident, is one among the 60 odd people who lost their lives. He was living in a low-income neighbourhood and was filing RTIs to get his steelworks factory back.
Vira's story
According to Vira's family, their landlord Abbas Razzak Khan, who owned just the house where the family stayed and had no claim over the factory, forcefully seized it from him. Vira had filed a complaint regarding it in 2010. The 62-year-old even noted in a complaint to the local police that he was a law-abiding citizen and had been paying his rent on time.
In an attempt to get his factory back, Vira started stacking up documents which he collected by filing RTI queries one after another.
Soon he figured that the landlord had occupied some unlicensed properties in the area. His son-in-law Sudhir Gala said that Vira believed the local authorities were working hand in glove with the landlord to legitimise the properties he occupied illegally.
The documents Vira collected proved the blantant land-grab by the landlord beyond doubt and the authorities were forced to act. They started tearing down the illegal properties.
At this point, Vira knew that he was treading the dangerous path. Well aware of the risk, he approached the police station seeking protection. Besides, he also made several copies of the documents he obtained and filed them methodically.
One October evening, someone entered his house and shot him in the head. His wife, Ranjan Vira, recalled that she used her scarf to cover his wound while both lay there in a pool of blood.
The officer probing the case assume that Vira was killed for filing those RTI requests.
The most corrupt nation in Asia
India is one of the 70 countries with freedom of information law. It is also one of the most corrupt nations, according to a recent report by transparency international.
As many as 60 RTI activists have been killed and 300 have been harassed and abused since the act was introduced in 2005, according to the Commonwealth Human Rights initiative.
Reports say that several RTI activists have been gunned down or beaten owing to their action against corrupt officials.
More than half of the requests seeking information come from common citizens, according to a 2014 survey where sample of applicants were analysed by Right to Information.
When Vira became a crusader
When people got to know about RTI applications, they started seeking Vira's help to file it. Vira in his complaint in 2010 mentioned that the land lord with the help of his son, broke the factory door and took away items worth Rs 30,000.
Vira knew that Khan had paid off the local authorities to allow him to take over the properties. In his complaint in 2016, he described that a municipal officer had threatened him for raising his voice.
The police arrested Abbas Razzak Khan and his son for killing Vira. Later they got out on bail. The trail in the case is yet to start. It may take years for Ranjan to get justice for her husband. She has another battle too to fight alone -- to get back her husband's factory.