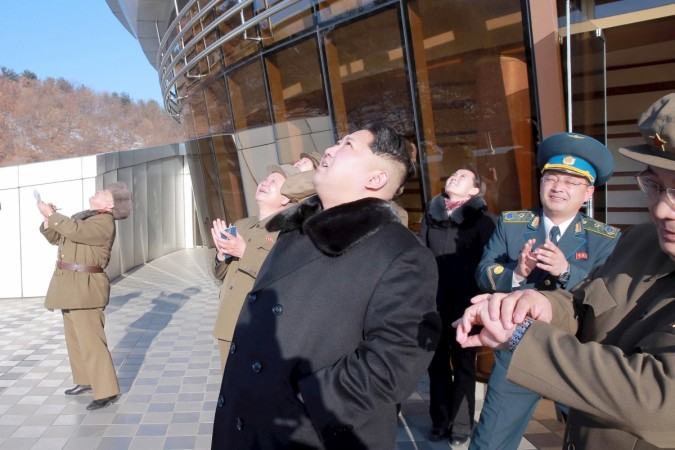 The United Nations Security Council is set to respond to North Korea's repeated attempts to test-fire a mid-range ballistic missile this month, though Pyongyang failed in both attempts. The Kim Jong Un-regime had launched a projectile, suspected to be the powerful Musudan missile, on Thursday, but it crashed, South Korean media reported.
"We are looking at a response," China's Ambassador Liu Jieyi, current president of the Security Council said after a closed-door meeting, according to AFP. The 15-member council unanimously condemned North Korea's attempts to test the Musudan missile, which has a range of 2,500 and 4,000 kilometres and is said to have the capability of reaching U.S. military bases on the Pacific island of Guam.
Thursday's test-fire was the second attempt by Pyongyang in as many weeks to launch the missile, after it failed to launch one on April 15, which was the 104th birth anniversary of North Korea's founding president Kim Il Sung.
Pyongyang is facing its toughest sanctions from the U.N. following a nuclear test in January and a rocket launch in February. While North Korea had said the rocket launch was meant to put its satellite in space, it was seen by the United States and South Korea as a test launch of a ballistic missile.
However, North Korea has been in defiance of the sanctions, launching missiles and verbal threats frequently in recent months, and is now believed to be preparing to carry out its fifth nuclear test ahead of a rare meeting of the ruling party next week.
The Workers' Party congress will be held from May 6, for the first time in 36 years, and leader Kim Jong Un is expected to declare the country as a nuclear-armed state, according to Reuters.