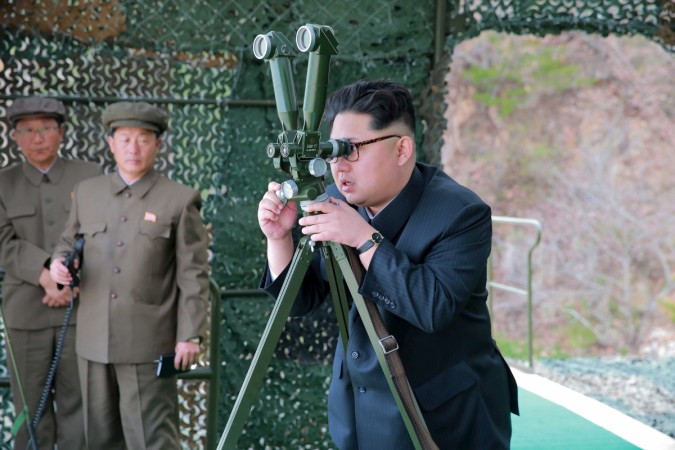 North Korea failed in another attempt to launch a suspected Musudan missile, South Korea media reported on Thursday, adding that the mid-range missile crashed after lift-off. This was Pyongyang's second attempt to launch the missile in as many weeks.
While the missile launched on April 15 meant to mark the 104th birth anniversary of North Korea's founding president Kim Il Sung had exploded, on Thursday, the ballistic missile seemed to have crashed to the ground after lift-off, according to Yonhap News Agency.
"The projectile, presumed to be a Musudan, was fired around 6:40 a.m. from the vicinity of Wonsan, but it appears to have plunged to the earth a few seconds later," a South Korean military official told the news agency.
"It is highly likely that the launch failed. With that in mind, South Korea and the United States are conducting a detailed assessment," he said.
The news agency had reported earlier this week that the South Korean military had picked up signs the Kim Jong Un-regime was preparing for a launch of the Musudan missile.
North Korea has been displaying heightened aggression in the face of the joint military drills between South Korea and the United States. There are concerns that the hermit nation may be readying to conduct its fifth nuclear test ahead of a rare ruling party meeting in May.
While Pyongyang had made an offer to U.S. President Barack Obama to halt its nuclear tests if he suspended the joint military exercises with Seoul, the latter had rebuffed the offer, stating he did not take the promise seriously.