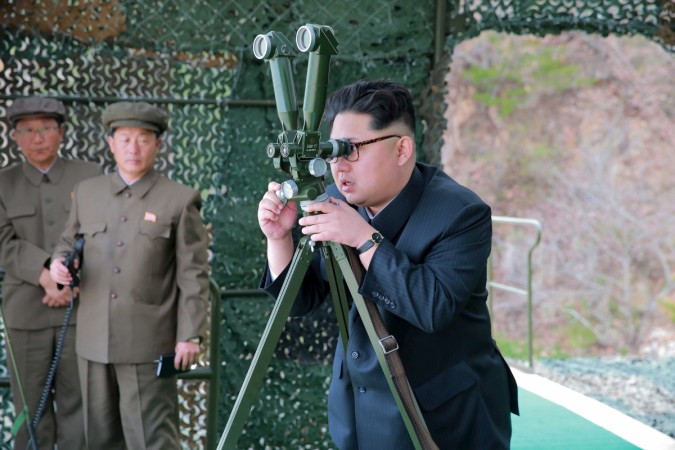 North Korea is preparing to launch a Musudan missile, South Korean media reported on Tuesday. The Kim Jong Un-regime had failed in its attempt to launch the same missile this month to mark the 104th birth anniversary of its founding president Kim Il Sung.
North Korea has now reportedly put the intermediate-range ballistic missile (IRBM) on stand-by for a launch, Yonhap News Agency reported, citing government sources.
"Signs have been detected that North Korea is trying to launch another Musudan missile after their failed launch that took place earlier on the birthday of (North Korean founder) Kim Il-sung," a Seoul official was quoted as saying.
On April 15, the hermit nation had failed in its attempt to launch a Musudan missile, with South Korean media reporting the missile had "lifted off" but "deviated from a normal trajectory."
On Saturday, North Korea launched a ballistic missile from a submarine, drawing ire from the United Nations, which has already slapped the Kim Jong Un-regime with its heaviest set of sanctions following its nuclear test in January and a rocket launch in February.
"The military is picking up signs which indicate North Korea will likely launch the Musudan missile in the near future, and they are keeping close tabs on that," another government official told Yonhap on Tuesday.
North Korea's missile launches are seen as defiance of international criticism as well as a show of aggression in the face of the joint military drills between South Korea and the United States. The isolated nation had made an offer to U.S. President Barack Obama to halt its nuclear tests if he suspended the military exercises with Seoul. Obama, however, dismissed the offer, stating he did not take the promise seriously, according to reports.