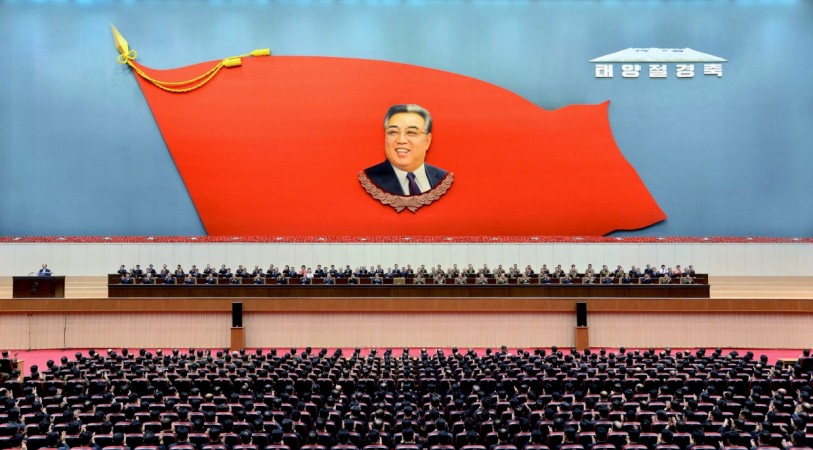 North Korea failed to launch a suspected medium-range ballistic missile on Friday, as the country marked the 104th birth anniversary of its founding president Kim Il Sung. South Korea said that while the missile "lifted off" early on Friday, it "deviated from a normal trajectory."
The South Korean military had recently detected movement in North Korea to deploy the Musudan missiles to the country's east coast, according to Yonhap News Agency. It was Pyongyang's first-ever flight test of the Musudan missile, which has a range of 3,000-4,000 kms and is believed to have the capability to reach as far as the the Pacific island of Guam, which houses U.S. military forces.
"North Korea seems to have tried a missile launch from the East Sea area in the early morning today, but it is presumed to have failed," the joint chiefs of staff was quoted as saying by the agency. The report said North Korea may have deployed as many as 50 Musudan missiles.
The United States was also reportedly closely tracking Pyongyang's missile launch, and the U.S. military detected the launch at 0533 Korea time, according to Reuters.
The attempted missile launch comes as the latest provocation by North Korea, which was slapped with heavy sanctions following its nuclear test in January and a rocket launch in February.
"We call again on North Korea to refrain from actions and rhetoric that further raise tensions in the region and focus instead on taking concrete steps toward fulfilling its international commitments and obligations," U.S. State Department official reportedly said.
Pyongyang annually marks the birth anniversary of Kim Il Sung, the grandfather of ruler Kim Jong Un, with high-profile events that are usually meant to demonstrate the nation's military capabilities. According to Reuters, North Korea had also failed in a long range rocket launch attempt in 2012 that was meant to mark the anniversary.
As the Kim Jong Un-regime ramps up its aggressive rhetoric through nuclear and military displays, South Korea has said it is prepared for more such provocations, including another nuclear test.
"We are preparing against the possibility that the North could carry out heavyweight provocations at any time, including the fifth nuclear test," a South Korean military official said.