Pakistan batsman Umar Akmal, on Thursday, September 29, was handed a three-match ban and a fine of Rs 1,000,000 for breach of central contract.
The 27-year-old also received a huge blow when the Pakistan Cricket Board (PCB) denied a No Objection Certificate for participation in foreign leagues, which means he will have to miss the inaugural Global T20 and all but last two weeks of Bangladesh Premier League.
"The PCB disciplinary committee found Umar to be in breach of his central contract on multiple occasions. Resultantly, chairman PCB Najam Sethi agreed to impose a three-match ban and a fine of one million rupees," an official statement from the PCB read.
Akmal wronged?
Notably, PCB's decision to impose sanctions on Akmal follows the cricket board's show cause notice to the batsman over row with coach Mickey Arthur.
Akmal, who has represented his country in 16 Tests and 116 ODIs, called for an impromptu press conference last month and alleged that the Champions Trophy-winning coach had verbally abused him and denied him the right to use the National Cricket Academy (NCA) for training purposes.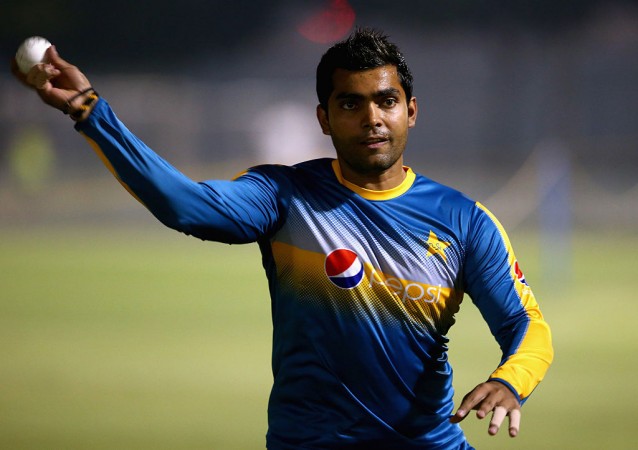 The right-hander also revealed that the coaching staff of the PCB did not respond when he approached them to improve his fitness at the NCA. Notably, he was sent back home from Pakistan ahead of Champions Trophy after he failed fitness tests, following which the top-order batsman was also stripped off a central contract.
Akmal's claims fall on deaf ears
Akmal wanted the PCB to set up a committee to probe the issue involving Arthur. However, the country's cricket board reportedly formed a disciplinary committee to investigate the breach of contract by Akmal, which has led to the sanctions.
Arthur though had hit back at Akmal, saying the cricketer needed to prove himself before using the PCB support staff.
"Umar Akmal wanted to use Grant Flower's services for batting. I told him he must first earn the right to go and play club cricket since he is not under PCB contract anymore," Arthur had said.
No probe on allegations made by Akmal
A PCB official reportedly revealed on Thursday that the committee found Akmal guilty of violating his contract clauses, but that the board has not investigated the issue of Arthur using abusive language.
"That is something for the chairman to decide. If he wants, he can set up an inquiry committee to probe the allegations made by Umar against the head coach," the official was quoted as saying by Press Trust of India.