Umar Akmal is one of the most talented players Pakistan have produced in the recent past, but the wicket-keeper batsman has not done justice to his talent. The situation has become quite dire for Akmal, who was even left out of the Pakistan squad for the Champions Trophy in June, where the Men in Green emerged victorious.
He is desperate to get back into the team and score runs in national colours. As a result, the player is trying to get back into sharp fitness as well.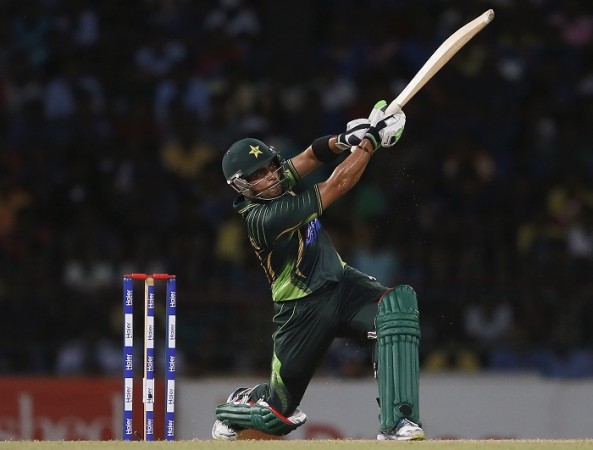 The Pakistan player has been posting videos of his training. But fans Twitterati tore him apart over one of his tweet in which he posted a photo posing alongside a Bentley. The caption read 'Enjoying London' after hard work.
Spotting a lemon colour blazer and jeans, with his hands resting on the luxurious car, the image did look picturesque with a good background.
On receiving negative comments, Akmal also shared a request in the reply thread of the tweet. "I Love all my fans. A humble request to all fans please refrain from negative comments. Your prayers and support is always appreciated," he wrote.
From where did you get money to buy a BENTLEY ?????
I think you just clicked a pic with someone's car

— Jai Krishnan ?? (@ImJK93) July 16, 2017
That yellow jacket sums you up ??? mango

— ASH (@red_4_life_Ash) July 13, 2017
??????. He's showing off with a car because the rest of the players are getting awarded free cars and he's not it's killing him ?

— KHAN (@skh786kk) July 13, 2017
Amazing weather, stunning car. nice coat Phateeeeechar player:

— Iamsbn (@iamsbn1) July 14, 2017
Only if you worked on ur cricket as much as ur pics we would have a half decent cricketer

— Assif (@assif26) July 14, 2017