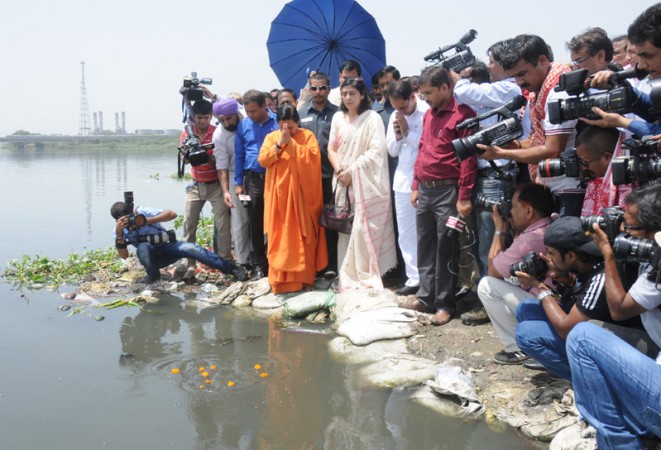 Union Water Resources, River Development and Ganga Rejuvenation Minister Uma Bharti has called for strengthening river water cooperation with Nepal. She stated this while Nepalese Irrigation Minister Deepak Giri called on her in New Delhi on Tuesday, March 21.
Bharti suggested setting up of joint development authority for Kosi River on the lines of Pancheshwar Development Authority. She said river has an important role in strengthening ties with Nepal.
"Rivers are for love not for dispute," she said.
Referring to Pancheshwar, Bharti added that India will extend all help to Nepal for developing its water bodies as an important tourist attraction. The Minister said this will provide good employment and business opportunity to Nepalese citizens.
The Nepalese Minister promised full co-operation from their side for Indo-Nepal river cooperation. Giri also extended an invitation to Bharti to visit Nepal.