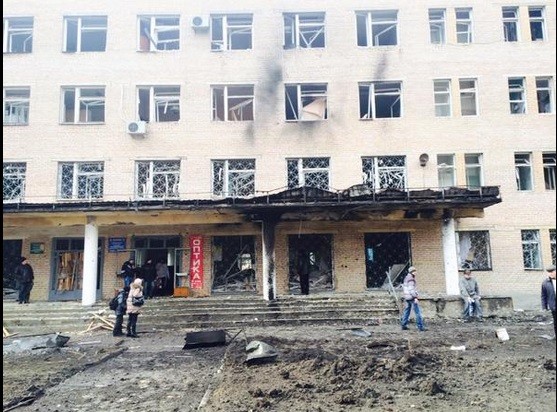 Civilians in Ukraine's Donetsk region fell victims to more violence on Wednesday when a shell hit a local hospital, killing at least four people and injuring several others.
"There was an artillery shell at 12 noon ... The shell hit a hospital, there are dead and wounded," a statement on the administration's website said.
Some reports put the toll from the shelling at 15. "There are multiple casualties at the hospital. A preliminary count says more than 15 people were killed," local emergency services told Russia's Interfax agency.
The shelling has compounded the toll of civilians in the clashes between Ukrainian forces and pro-Russia rebels.
Scores, including children, were killed after pro-Russian rebels fired heavy Grad rockets into a residential area in the Ukraine government-held port city of Mariupol last week.
Recently, a shelling at a bus station in Donetsk had left 13 people dead.
More than 5,300 people have been killed in the Ukraine crisis in the nine months of raging conflict, according to the United Nations.
3 civilians dead, multiple wounded after rockets struck hospital & apt building in #Donetsk dense residential area. pic.twitter.com/9p27fQgYOL

— Roman Kosarev (@Kosarev_RT) February 4, 2015